Why should You choose hospital management Software?
In many hospitals, the legacy systems are creating disappointment among hospital staff & patients, and the hospital employees struggle to cope with their increased workloads. All are looking for alternative advanced systems that improve the productivity of medical staff or their workflow system.
The healthcare setups pose enormous physical and psychological challenges to doctors, nurses, and paramedics. Deployment of the HMS that fits your healthcare purposes can reduce the burden related to hospital workloads. It securely stores records of patient visits & treatment history.
The benefits for your healthcare unit by implementing the robust HMS (hospital management system) are manifold. Here we mentioned some of those for your reference.
1. Hassle-free management of medical plans by patients and doctors
With the Hospital management system in place, patients can follow their medical Plans & doctors can monitor them effortlessly. The HMS stores records of each patient, including their visits, diagnosis, treatment, prognosis, lab and scan reports, discharge summary, and payment related to medical treatment. The complete record of patient-related details helps the medical experts evaluate the treatment course precisely and suggest repeating or suspending specific medical plans for patients.
2. Effective Management of Patient Case
Previously, the hospitals followed a specific approach to evaluate any patient case that consumed a lot of time when the patient case consisted of big data. However, the deployment of HMS provides an automated database where doctors can store patient information on their respective accounts, enabling them to make accurate diagnoses and treatments.
3. Significant Reduction of Errors
Usage of the best-fit hospital management system in your healthcare setup significantly reduces the errors- The errors related to cost outflows, billing, clinical faults, appointments, etc. With Scopex HMS, establish tasks automation with less manual intervention reducing the number of errors.
4. Enhanced Data Security
The hospital management system is an integrated platform that connects various doctors with data encryptions. The HMS manages the access points via a user authentication process blocking malicious entry.
5. Management of massive financial data of healthcare setups
The HMS reduces costs and errors with workflow automation with less human resource utilization. The HMS controls and manages the finances effectively.
Conclusion
It is high time for healthcare setups to implement HMS solutions, particularly if they are looking for an efficient way to manage the cost, time, and human resources and enhance patient experiences.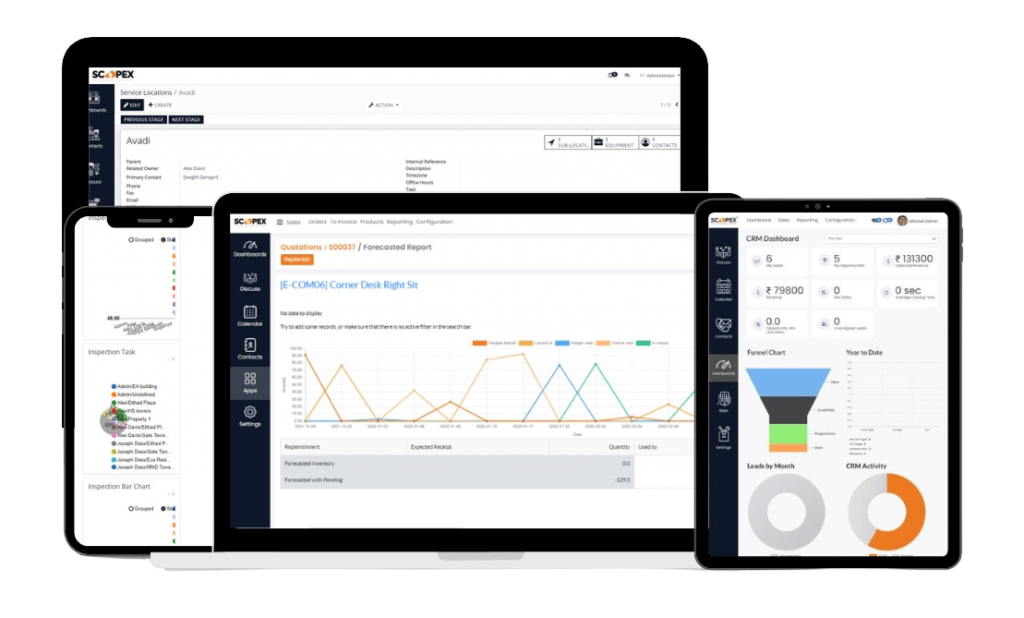 Scopex Apps provides a FREE Demo to all its client to play around with the product & get to know if it suits their business. Scopex apps also offer a 1 to 1 free demo session to explain how you can use Scopex apps for your business.