Accounting Dashboard Software
All-in-one and fully integrated Accounting dashboard on the cloud.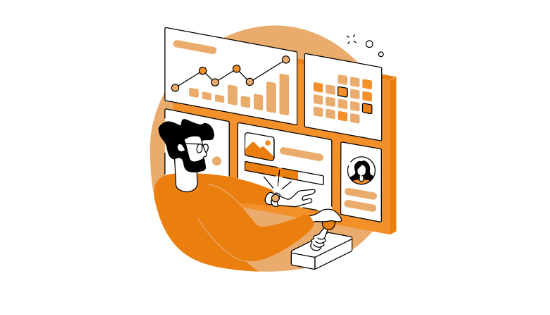 Level up your analytics while gaining insights into your Key accounting metrics in real time
Salient and functionalities of Scopex Accounting Dashboard
• Easily customizable and interactive window
• Intuitive Interface with smooth navigation
• It has configurable panels such as Accounting periods, charts of accounts, taxes, bank account onboard, and vendor bills panel
• Comprehensive page with multiple actions that allow you to make further actions
• The account periods panel allows you to define your fiscal years and tax returns periodicity
• The chart of Account panel allows you to set up your chart of accounts and record initial balances
• The taxes panel allows you to set default taxes for sales and purchase transactions
• The Bank account onboard panel allows you to add a bank account directly from the homepage
• The vendor bills panel allows you to manage vendor bills. Preview the vendor bills in the Kanban model in the Dashboard
• Track the progress of your business in real-time
• Track your quotation to order conversion
• Get paid on time through automated notifications and reminders
• Graphical representations of actions and operations displayed in the Dashboard allow you to make quick decisions
• It provides a quick overview of all actions and operations through graphical representation on one platform
• A shortcut to view all accounting reports associated with the selected operation
Why choose Scopex Accounting Apps?
Gain a Bird's eye view of your business
A Real-time accounting dashboard helps you gain actionable insights on revenue, profit/ loss, and other Key-metrics and evaluate the growth of your business with ease.
Financial ratio analysis
The system automatically computes and displays the short-term & long-term obligations, liquidity and profitability, and other financial ratios enabling you to take appropriate measures at the right time.
Accurate forecasting
Gain yearly comparisons of revenues, profit/loss& expenses in one click on the Dashboard. The graphical representation makes it easy to understand the business behavior.
Track your expenses and discounts
Track the expenses and discounts details provided from the accounting dashboard directly through an expense graph.
Track your monthly overdue
The accounting dashboard displays the details of your payment dues to your clients. It also provides the details of payment dues owed to you by others in the form of receivable and payable. It enables you to pay and get paid fast by following up on monthly overdue.
Turn the dashboard details into business intelligence and know the worth of your business
The accounting dashboard gives real-time and easy-to-evaluate graphical pictures of your business position in terms of net worth, revenue growth, expenses, etc.
Scopex Apps provides a FREE Demo to all its client to play around with the product & get to know if it suits their business. Scopex apps also offer a 1 to 1 free demo session to explain how you can use Scopex apps for your business.