Ensuring your products are available anytime and every time
Off-the shelf and Over-the –counter sales is very essential to FMCG business. We live in a competitive era of business where consumer marketers are keen to identify opportunities and understand market trends.
FMCG industries face the challenges of building fidelity by customer engagement. With the advent of online shopping sites like Amazon, Flipkart and the likes giving consumers the access to stores right from their dining table.
Therefore, it is quintessential to have highly advanced software that delivers a personalized customer experience to achieve customer loyalty.
Having an ERP, your FMCG business can also overcome challenges of stock rotation, managing multiple warehouses, multiple distribution channels, quality assurance.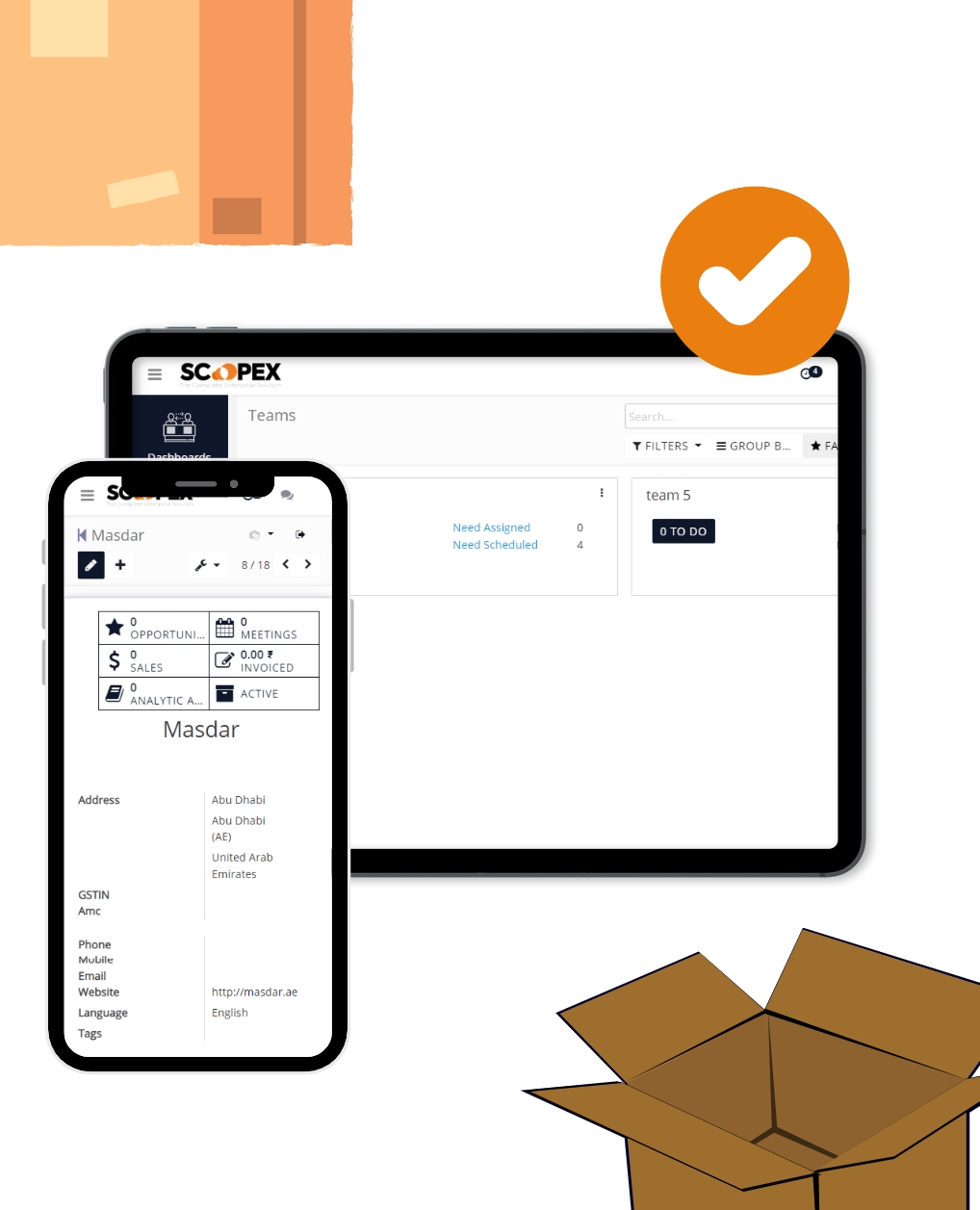 Do not fret!! SCOPEX ERP software is an easy solution to meet all your pain points.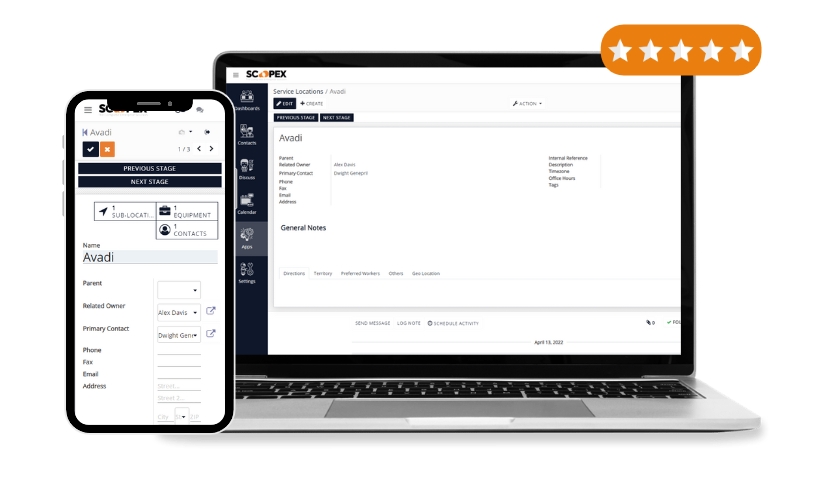 Scopex is sophisticated ERP software that is designed to help transform your business from a reactive to a proactive one. Empower and unlock the true potential of your FMCG business using Scopex's unique features.
Scopex is seamlessly integrated across the modules and is automation embedded.
Scopex is a robust, end-to-end integrated solution that streamlines the FMCG business process by enabling the following requirements
Inventory management
Material requirement planning.
Production and capacity planning.
Delivery schedule management.
Procurement and BoM management.
Efficient Order management and enable scheme and discount.
Costing and quality management.
Enable Multiple warehouse management with barcode integration.
Generation of GST compliant invoices.
Batch management
Mobile App.
Ensure Forecasting, budgeting, planning.
HR & payroll management
Credit management
Pick, pack, and ship management.
Payment gateways integration and shipping.
Service order management.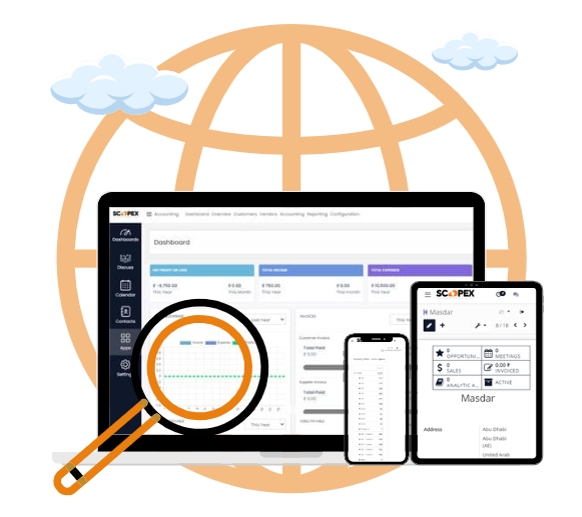 Benefits of Scopex to your FMCG business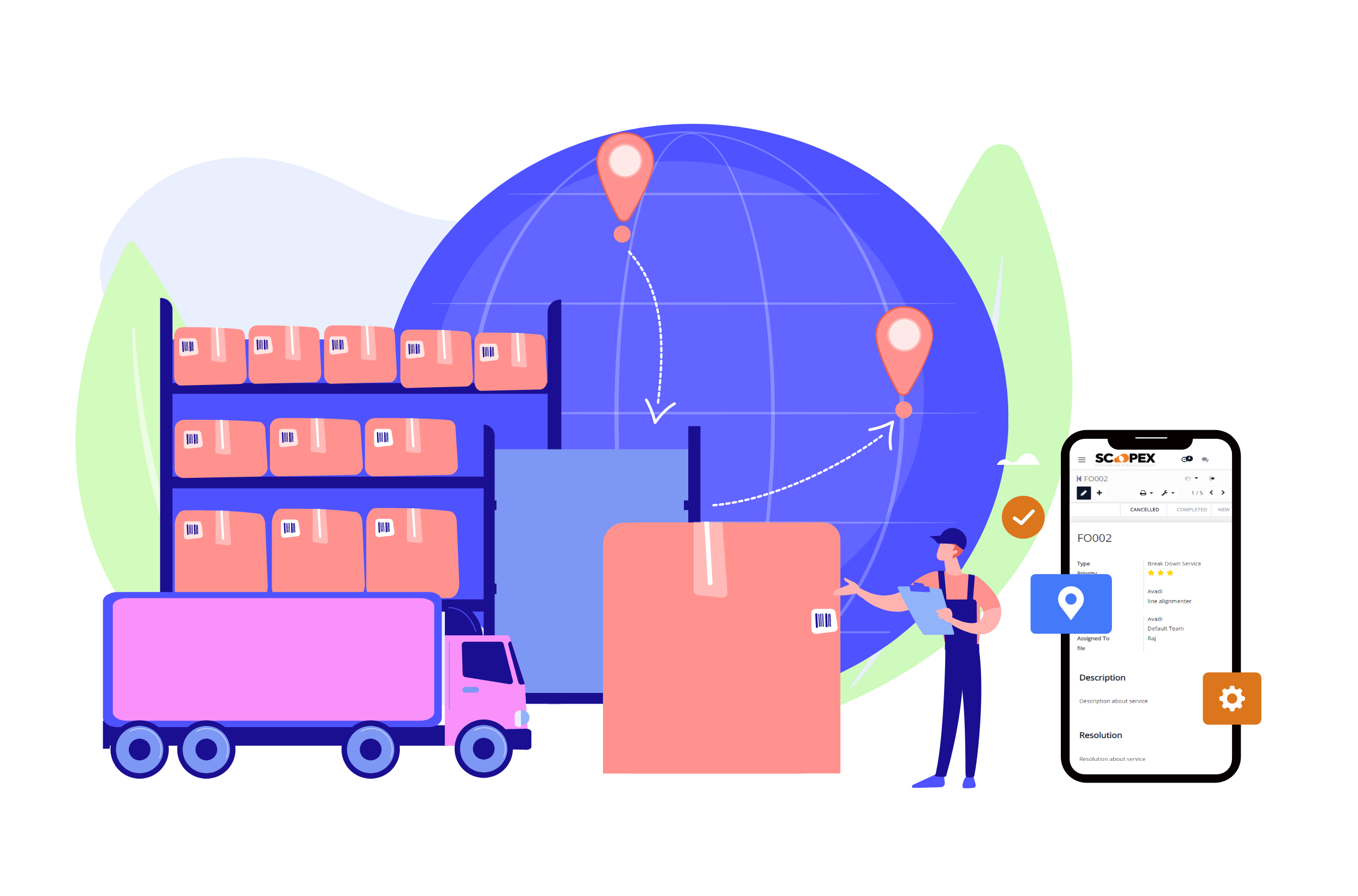 Scopex manages first-in-first-out of the stock. Manages the inventory by enabling the Product expiry option and bar code integration.
Keep track of stock by lot/ serial number.
Scopex supports procurement planning, stock forecasting, minimum order, backorder automation.
Manage account receivables and account payables easily.
Aging analysis of the products.
Ensures non-occurrence of duplicate tasks by employees as Scopex is seamlessly integrated and offers one central database.
Calculating the profitability in different dimensions is easy with Scopex.
All kinds of reports required for the FMCG business can be generated and exported to excel. The generated reports can be further filtered and compared for a comprehensive overview.
Enable hassle-free salespeople tracking and managing sales promotion.
Tracks Sales cycle to streamline the entire sales flow of business.
Ensures the error-free process from generating quotations to payment.
Tracking the pending receivables and payable claims is easy.
Provides a Hawk-eye view of the business that includes all operations and departments.
Get Consolidation of data of multiple warehouses.
Enables Customer retainment by storing customer data and information.
Generates GST compliance invoices and supports multicurrency.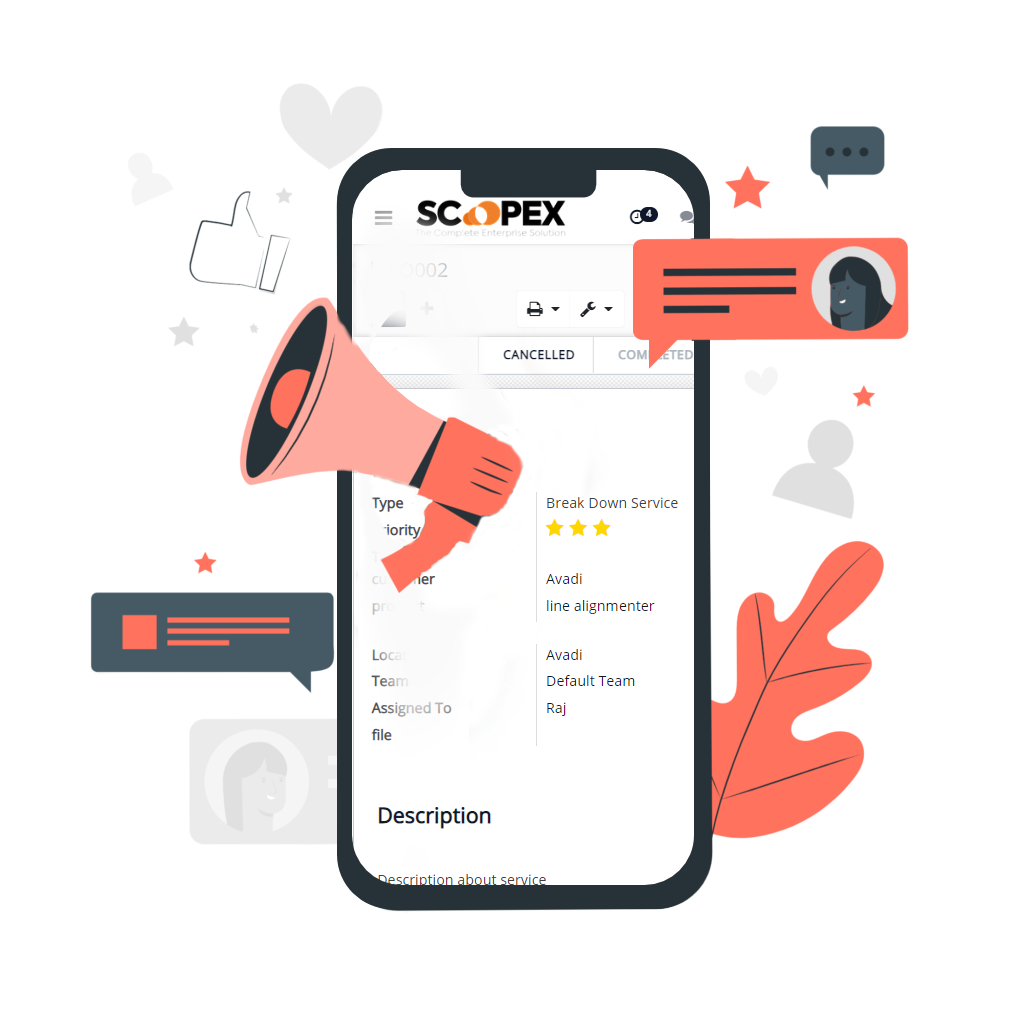 Data-driven insights to your workforce, brings down the cost, and maximizes commerce opportunities. Scopex ERP offers FMCG industries to select the module they need, mix and match based on the business purpose, and even add a new module to achieve higher performance.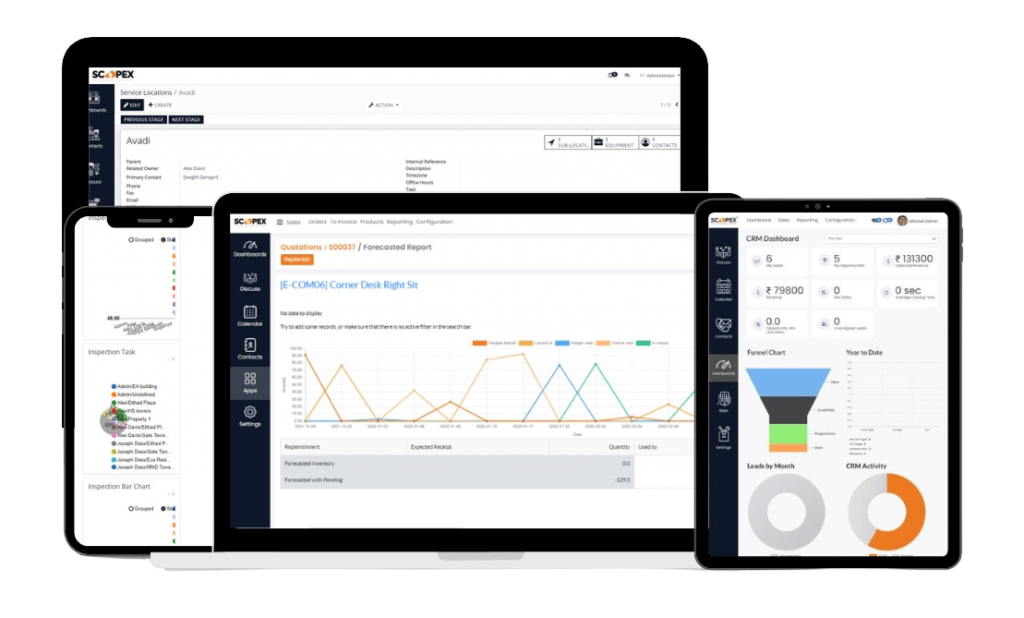 Scopex Apps provides a FREE Demo to all its client to play around with the product & get to know if it suits their business. Scopex apps also offer a 1 to 1 free demo session to explain how you can use Scopex apps for your business.