Facility management software designed for all businesses
Scopex is the best for you!
With Scopex FMS, Optimize the facility management operations for any Industry sector and enhance productivity, safety, security, and convenience at a competitive price.<?p>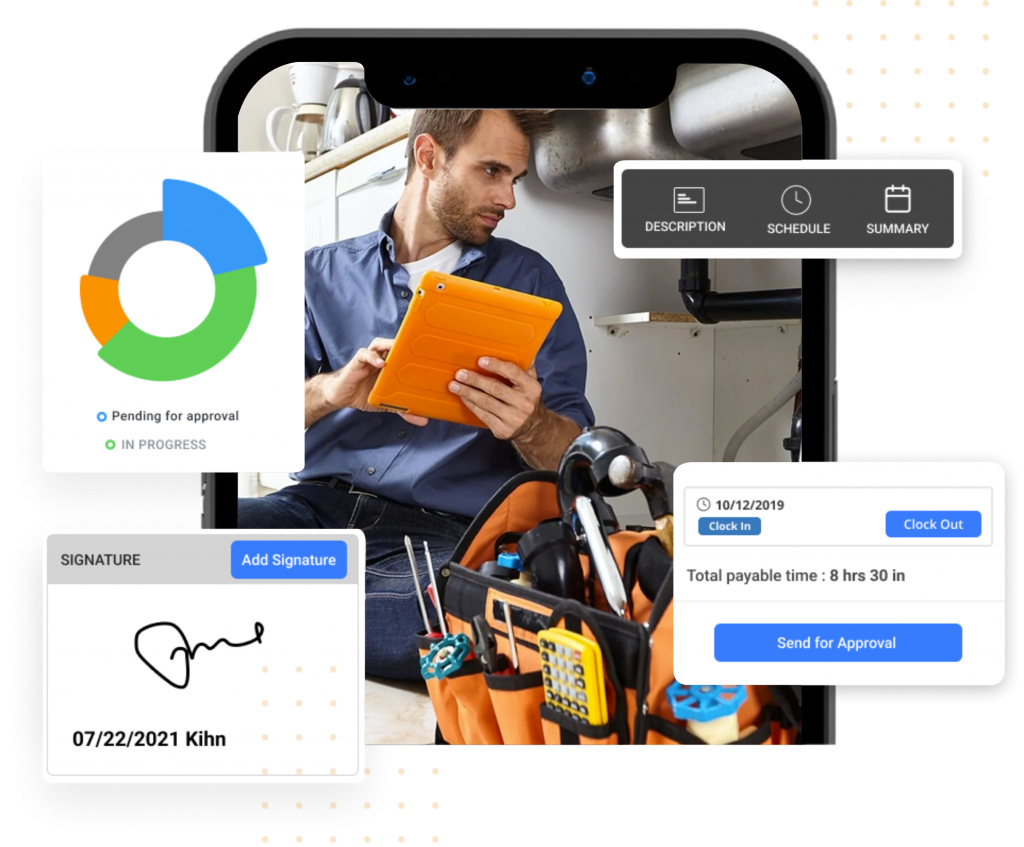 Scopex Facility management system
Scopex Facility management software is an advanced solution designed to help businesses manage and maintain their facility. The cloud-based advanced technology powered by IoT, AI, and ML can monitor, track and manage property, Assets, service orders, and service providers efficiently and effectively. It caters to all your FMS business-specific needs.
Leverage Scopex Facility management solutions and stay stress-free
• Maintenance management
• Scheduled and preventive maintenance tracking
• Asset and equipment tracking and maintenance
• Facility Inventory management
• Work order management
• Space management
• Vendor management
• Reports and analytics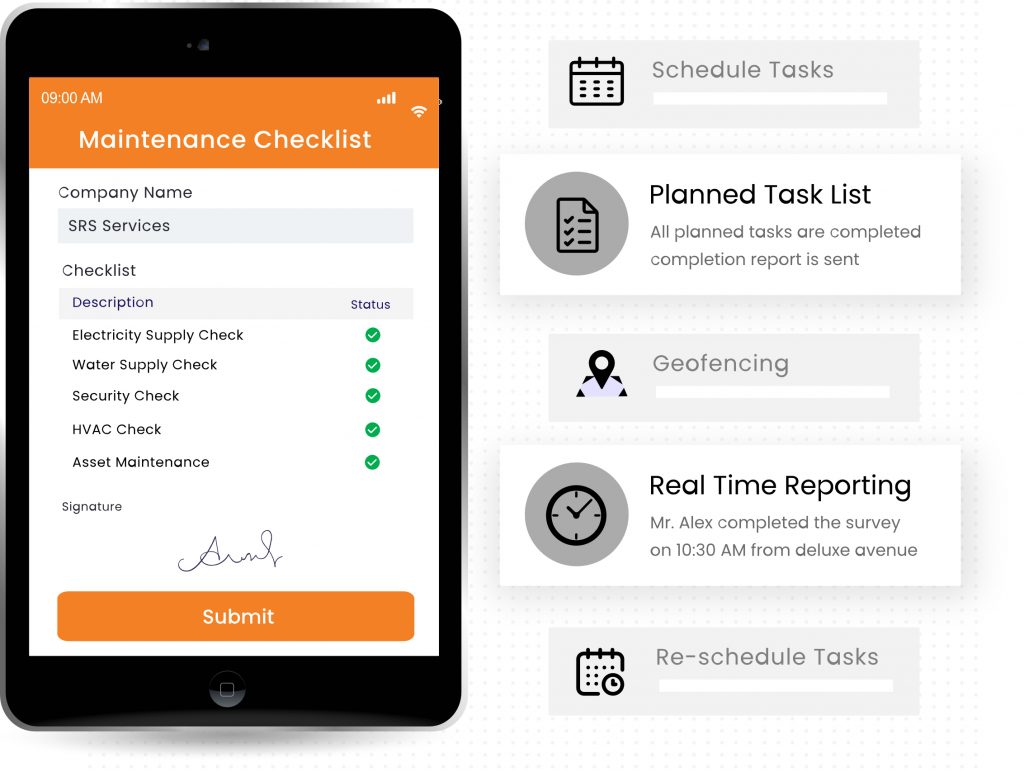 Custom Facility Management Software Solutions
Asset tracking
Handle all your facility operations in one interface. Scopex FMS gives a clear overview of all assets and their condition in real-time.
Inventory Management
Scopex allows users to have complete control over inventory management. It triggers alerts whenever inventory gets low.
Building Spec Management
Space Planning, Room Scheduling, Facility Scheduling, Space Utilization Dashboards, GPS Interface, Interactive Floor Plan, Site Management, Automated Meter Reading.
Personal Management
Scopex allows busy facility managers to balance their tasks involved in day-to-day operations effortlessly. Scopex allows synchronization of contact information across the platforms. You can keep employee details up-to-date and notify them of upcoming events effortlessly.
Work Order Management
Using the Scopex work order management, Facility managers can easily tackle multiple work orders regularly. The tool gauges the urgency of each request, queue them for the service providers, & record them for future reference. It enables you to manage routine maintenance, dispatch technicians, & keep track of the repair history of the facility automatically.
Facility Management Analytics
Simplify the data and gain insights into the numbers that facility operations are churning. Get a flexible analytical dashboard to help your business identify problem areas.
Integrate Facility management software with any third-party System
Scopex design allows seamless integration with other apps to optimize the workflow. It is a fully integrated system with abundant features to reinforce many aspects of your business. Eliminate the need to jump from one software to another and save time.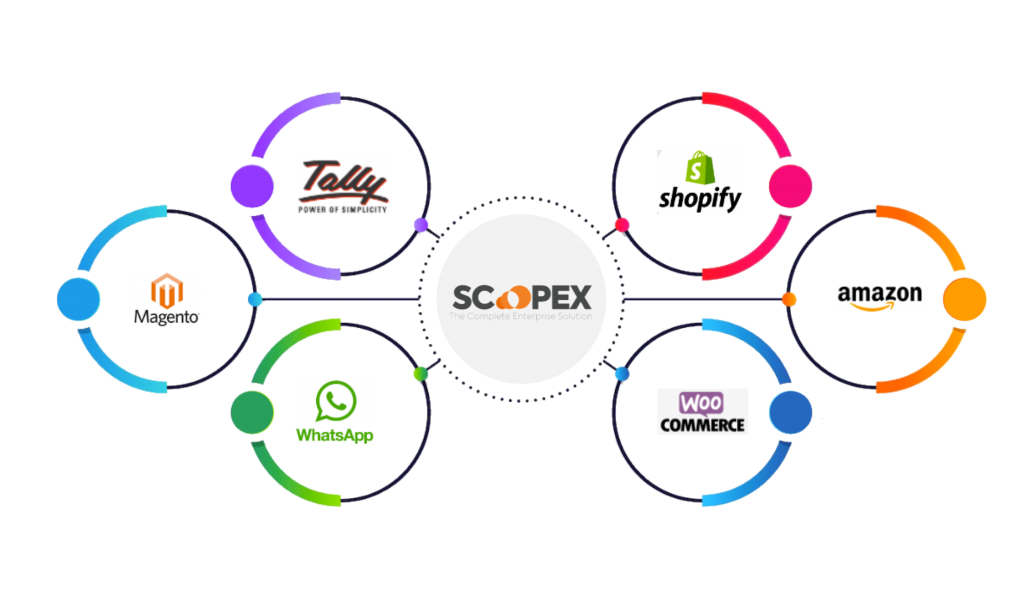 Your business can establish an automated, reliable, safe, and productive environment at a low cost, with less time and effort
Key features of Scopex Facility Management Software

Facility Scheduler
Scopex ensures the distribution of resources to the right people at the right time. Using Scopex, manage all reservations effortlessly. You can plan and maintain routines ahead of time and avoid downtime. Notifications & Alerts
Handle the requests for repairs and maintenance effortlessly by streamlining a request management solution that will notify and allow you to respond quickly. You will receive or can trigger real-time notifications on everything happening with your facility.
• Automatic Email Notifications • Alerts and Reminders

Automated Routing
• Handle all your facility operations powered by automation • It documents the up-to-date maintenance history to keep you up to date.
Why do you need Scopex software for facility management?
 Improve maintenance cost
• No unnecessary wastage
• Accurate check on spends
• Increased uptime
Eliminate downtime
• Erases backlog
• Standardized preventive maintenance scheduling
• Simplification of repairs
 Increase productivity
• Automation of work
• Standardized preventive maintenance
• Improved access to resources
• Increased lifespan of Assets
 Streamlines information
  • Easy to access metrics, reports, real-time work order updates, and asset histories from anywhere at any time.
• Realtime Reporting
• Well-planned and executed schedules
Increase efficiency
• Accurate task delegation and tracking
• Well-managed Audits and SLA compliance.
Mobile-friendly dashboard
• Get an overview of how you used your workspace. 
• Do not waste time getting critical information through pile-up documents. 
• Access the data on any of your mobile devices in a few seconds
Real Testimonials about factual Impact
Mahesh Krishnan
CEO at HILO Enterprise
Scopex helps you optimize and automate your business processes. The centralized database management helps everyone in the organization to stay in sync with the decisions. We are at peace experiencing full automation and seamless integration at an affordable price
David George
General Manager at BTC Consultants
Scopex FMS enabled us to convert offices into hybrid workplaces!! Go for it. Worth Investing
Harish Dev
CEO at YMP Pvt Ltd
If you are searching for a solution to run efficient facility operations, Go for it!! You won't regret investing, I guarantee. The unique features and functionalities of this mobile App make it more convenient to manage your facility operations anywhere at any time. I am glad that I have found the right solution
SCOPEX facility management software solutions for your Industries
We are the trusted partners by hundreds of customers across Industry verticals