Track and Pay your vendor bills on time.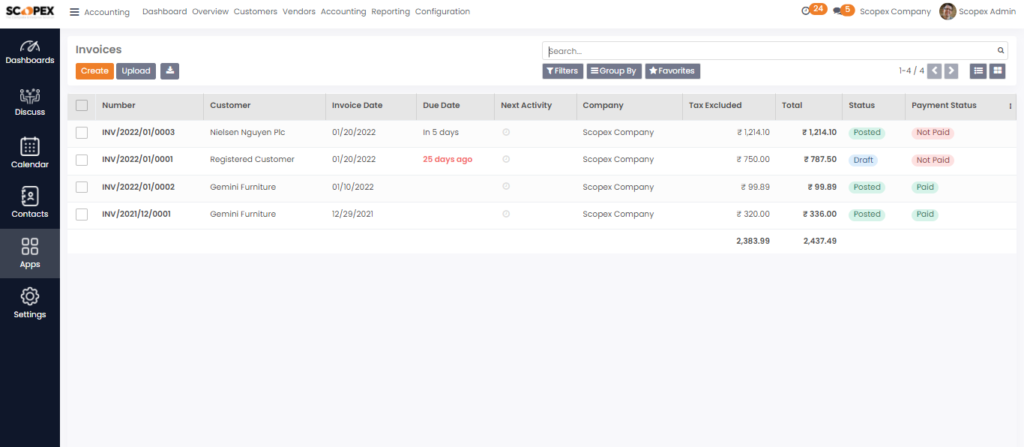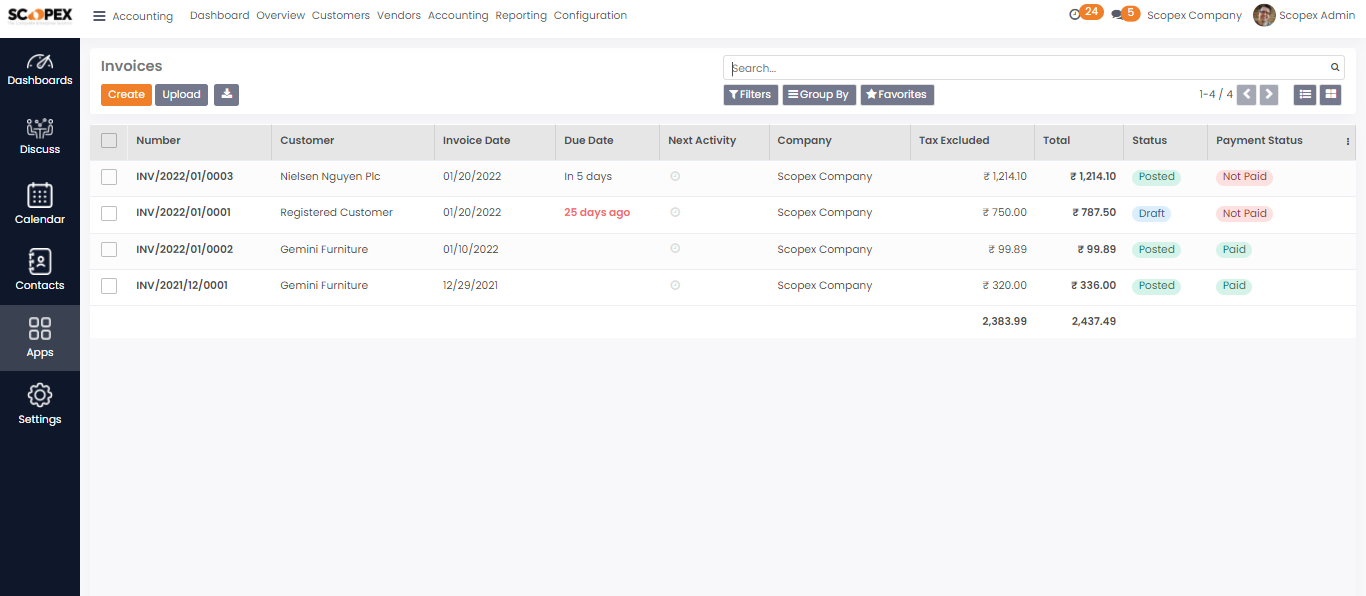 Salient features and functionalities of Scopex Vendor bills
• Create vendor bills from the home page or dashboard after you receive the purchased goods.
• Create vendor bills manually, auto-complete, or upload
• View all vendor bills and their status in a list view.
• Reconcile the payments of vendor bills directly from the accounting dashboard
• Pay your bills with a few clicks and fills.
• Track the payments efficiently.
• Scopex provides Payments through a Checks facility
• Easily track the payments overdue.
• View and clear outstanding bills by clicking on Aged payable balance.
• Monitor and track the vendor bill & their status with accurate report generation.