Software & Application
For HR Payroll Software
X-Media solutions is a leading web development, IT solutions & business process services company in India that offers digital solutions to its clients globally
Solutions provided
Scopex HRMS App Implementation with necessary customization
Apps implemented
Payroll management Leave management Attendance management Appraisal management Employee management Recruitment management Expenses management Loan/salary advance management Dashboards
Problem Statement
They were jumping over the number of spreadsheets to get the job done. X-Media solution found it hard to track and monitor Employee, Attendance, Payslips, and reviews in excel sheets. They even wanted to eliminate the Spreadsheet juggling and wanted efficient HR operations workflow as the company started to extend. They wanted to focus on the Strategic work process rather than wasting time on a mundane task.
Reason for Choosing Scopex
Scopex was their choice of ERP. The functionalities and the features were ultimate to address their pain points.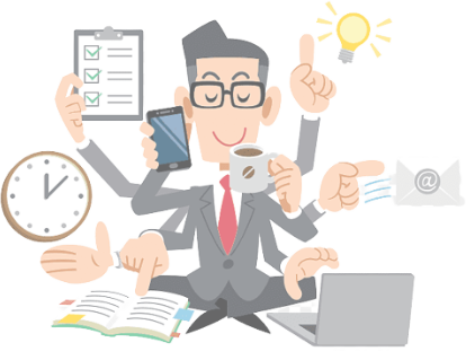 Benefits to X-Media on Scopex ERP Implementation
The pure benefits of productivity are visible in the company within a few months of implementation
There is a significant reduction of errors in payroll calculations
Hassle-free payments to employees every month
Scopex HRMS is a powerful system that helped the company streamline the hiring process
Automated all mundane tasks related to the HR department and reduced the overall burden on the HR managers allowing them to focus on strategic works
Helped to devise effective business strategies by foreseeing the cost and revenue of the company
Effortless recruitment and onboarding helped HR managers to bring the best candidates for defined roles
Applying for leave, time-off, raising service tickets, submitting Resignation, and many more aspects of employees are taken care of on a single platform
It helped the HR team to allocate resources for tasks efficiently
It enabled efficient employee performance reviews that are in line with company standards
Hassle-free end-to-end process
Features deployed to X-Media solutions HRMS system
Scopex HRMS has offered various customized features to fulfill the purpose of X-Media solutions
Email integration with Payroll, Leave approval, and other Employee-HR aspects that trigger notifications to employee's registered email ID
Workflow automation concerning leave management
AI-enabled Payroll process
Check-in and checkout click for easy attendance management
Multi-user Access authorization
Workflow Automation of redundant tasks
Seamlessly integrates Timesheets, Attendance, Leave, Expenses, Payroll and Accounting, and other Apps
Monitors and manages inventory for employees' skill sets and abilities
Efficient Appraisal system – Evaluation of employee performance aligned with company standards
Loan and salary advance
Mobile Recruiting App
Smart notification features
AI & automation enabled App
Easy Time-off features
Change Starts Here!
Take your first step towards your RESULT
"
We are so appreciative BlazeDream's Top notch mobile app developers.The team has been extremely helpful on delivering the mobile app on time and budget.Great job Guys!!!
Sujit Sahu
Wiseden, Chennai