Best CRM Pipeline Software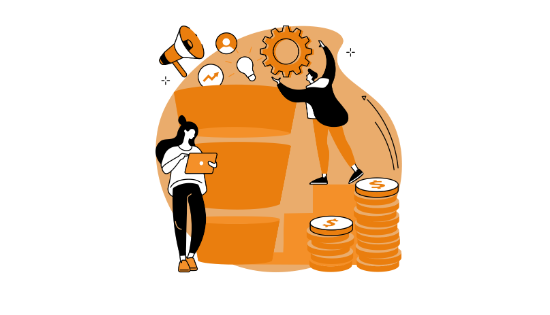 Capture, distribute and close all your leads effortlessly. Complete more deals faster with Scopex CRM. Find the information you need in the lead pipeline and ensure that your sales process runs smoothly. Get simplified Lead management with one App.
• Seamless Integrations
• Third-party integration
• Social media integration
• Lead Pipeline
• Reporting and Analytics
• Comprehensive Dashboard
• Automation of tasks
• Calendar & Email Integration
• Alerts and notification
When you take care of your leads, likely your sales are taken care of
• Declutter your deal pipeline.
• Scopex lead pipeline streamlines the lead movement through qualifying leads & you know the deals in your pipeline are qualified to be there. You and your team can qualify prospects as they go through the buying process and ultimately convert to a sale.
• Scopex has an entire pipeline dedicated to leads.
• CRM gives every information related to Leads that you need to track, monitor, and manage.
• Keeping track of everything within your CRM Pipeline is super easy. Ace it.
• You will get alerts and notifications on scheduled events, meetings, and emails. Respond better and quicker.
• Streamline all the information related to leads and the sales team
• Share real-time updates with your team on the lead status.
• Gain insights and visibility onto pipeline and develop or generate insightful reports.
• Forecast the revenue and make informed decisions in real-time.
Scopex Apps provides a FREE Demo to all its client to play around with the product & get to know if it suits their business. Scopex apps also offer a 1 to 1 free demo session to explain how you can use Scopex apps for your business.
Why do you have to get Scopex CRM for your business?
• Cloud-based technology
• Excellent Customer care.
• Advanced features and functionalities.
• Easy-to-use interface
• Responsive Mobile App
• To save time and energy
• Scalable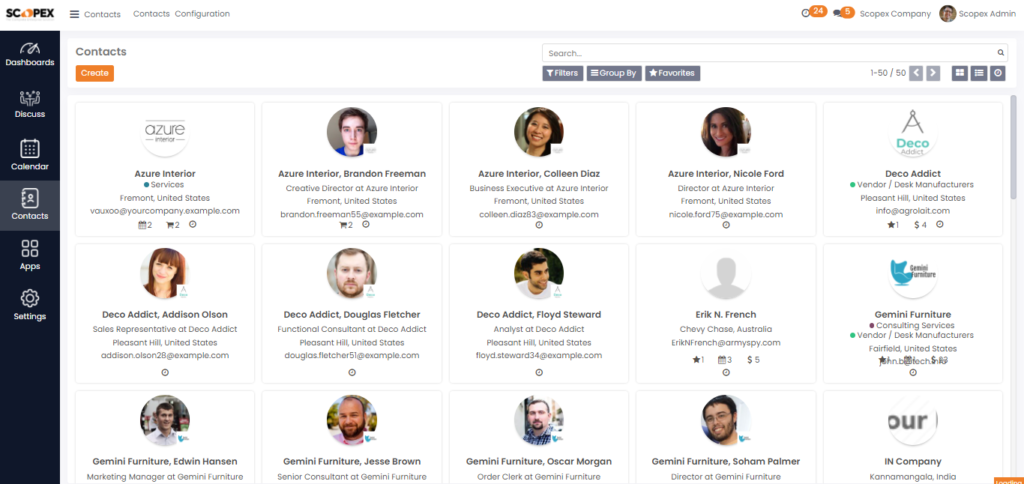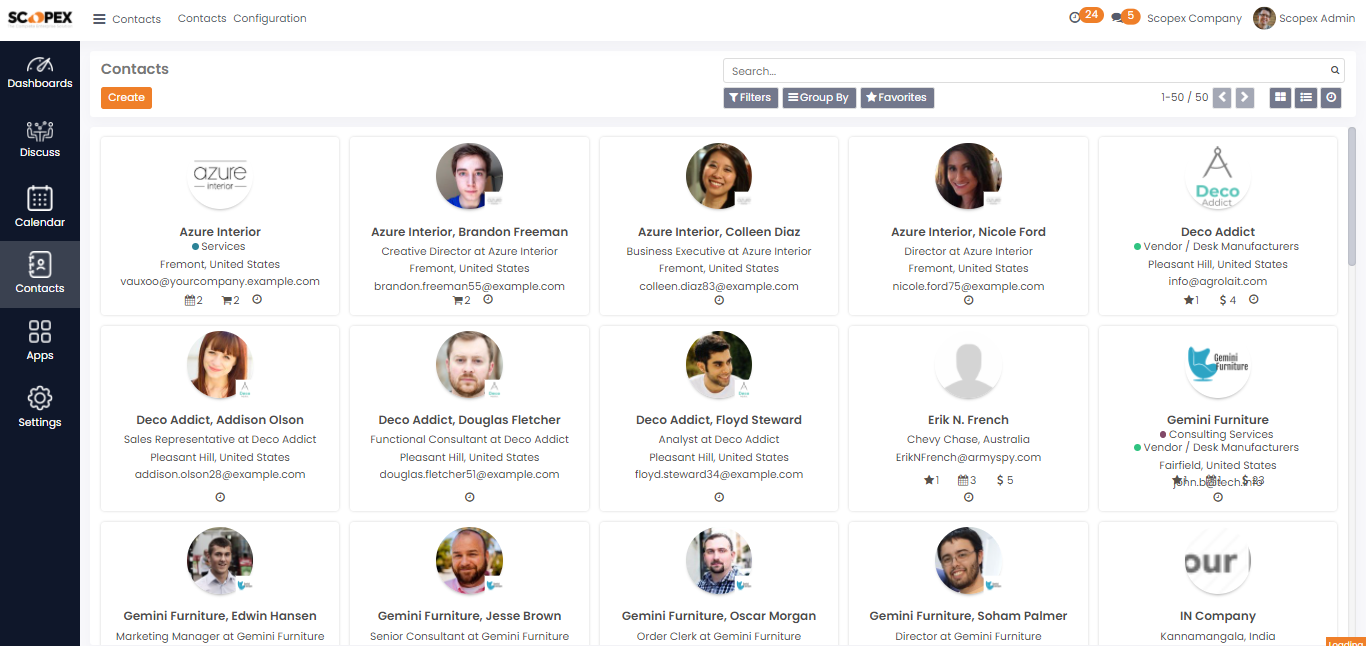 Switching to Scopex CRM was instrumental in helping us identify and prioritize our business needs. The results that came back exceeded our expectations. We are happy with the results.
This is the first time we have selected and implemented CRM for our business. SCOPEX customer support team were excellent in guiding us around the clock.
Scopex CRM features and functionalities are not just overwhelming but proved a game-changer for our business. We believe a quality product like SCOPEX CRM should not be overlooked. Go for it!!! This is our best investment decision so far.