Master Data Management Software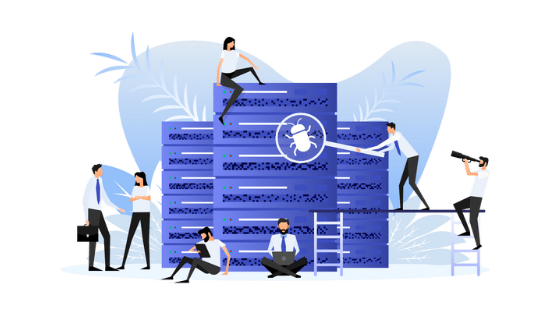 Master Data Management Software & Application
Scopex MDM is a cloud-based solution to identify, collect, transform, repair, and integrate essential business data. It ensures the data is accurate, up-to-date, and consistent throughout the enterprise. Improve the quality of your business data by providing one point of reference to critical information.
You can manage multiple domains of Master data, such as, 
• Customer Master data- both B2B and B2C
• Product master data • Vendor & supplier master data
• Location Master data
• Asset Master data
• Employee Master data
• Reference data master data
• You can manage the data of any things, place, hierarchy, and relationship using the Scopex MDM tool
• Master More specific elements depending upon the business challenges with which you want to align your data

Benefits of deploying Scopex MDM for your business.
• Provide one point of reference for critical business information.
• Eliminate costly redundancies
• Improved customer experiences
• Accurate Analytics
• Compliance
• Vendor optimization
• Enhanced product experience
• Delivers proven scalability

Features and Functionalities of Scopex Master data management software
Scopex MDM software functionality is unique, deep, and Vast. It addresses every pain point of managing data at the enterprise level by integrating various components and entities of an organization.
• It is a flexible and easy-to-use tool that can establish integration seamlessly.
A master record contains all the essential business information such as Customer, location, product, vendor, price, warehouse, supplier, and many others.
• Measure and monitor master data Quality.
• Master-data matching and linking and eliminate data duplication.
• Accessibility
• Shareable
• Scopex Supports the security of the data.
• Execute a highly effective mass change process for attributes
• Ensure data consistency anytime, anywhere.
•Create, maintain and distribute master data in a centralized source that extends across broad heterogeneous systems in your enterprise.
• Data consolidation Consolidate a database of Customers, Employees, Vendors, Products, and many others with an intuitive user experience and flexible process. 
• Gain insights from accurate data calculations
• Measure and monitor the master-data process and evaluate best-record calculations.
• Enable Data enrichment.

Scopex Apps provides a FREE Demo to all its client to play around with the product & get to know if it suits their business. Scopex apps also offer a 1 to 1 free demo session to explain how you can use Scopex apps for your business.