Activity Tracking Software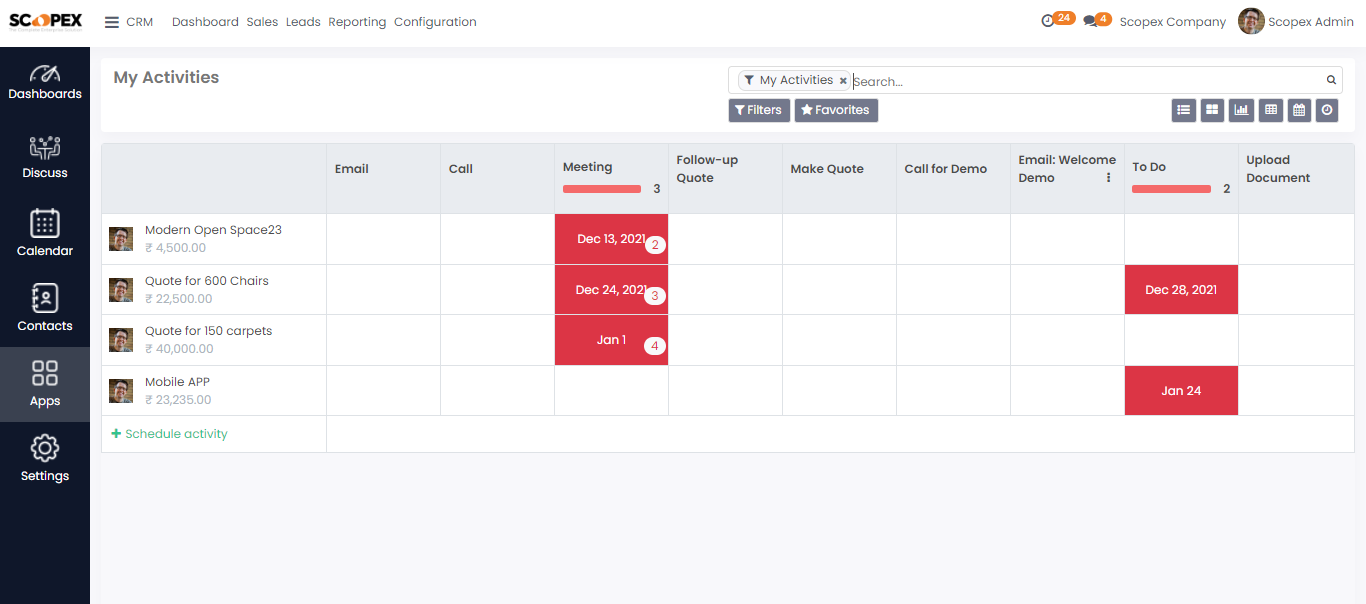 Scopex Activity event management Apps
Scopex is a data-driven open and unified platform with seamless integrations to help personalize your event experiences. Scopex event management system is best for registrations, multiday schedules, creating event websites, monitor success metrics. Manage events, engage audiences, grow communities and deliver powerful business outcomes using the Scopex event management system.
Scopex is the best. Do you know why?
Features set affects the total cost of the software. It is a fully customizable system. Either you can choose tools for specific requirements or end-to-end solutions based on the size of the projects.
The software allows seamless integration of travel management tools, multiple payment gateways, workflow management tools, help desk,
accounting
, etc.
Scopex event management software has room to grow.
24*7 customer support guaranteed.
The software allows social media integration.
Features offered by Scopex event management software
• Event marketing tools
• Email marketing
• Social promotion tools
• Event management onsite tools
• Event registration tools
• Registration- smart lists
• Ticket creating
• Promo codes
• Registration analytics
• Automated messages
• Realtime announcements
• Realtime polling
• Event surveys
• Social Media integrations
• Multiple payment gateway integrations
Advantages of Activity Software
• Unmatchable UX/UI
• Multi-language and currency
• Realtime notifications
• Dynamic ticketing strategy to enable your small business
• Multiple revenue generation approaches to improve ROI
Benefits of Activity Software
• Minimize administration efforts
• Eliminate missed communications
• Digitize the event management process
• Maximize your campus flexibility
• Save time planning events
• Access detailed reports & analytics
Scopex Apps provides a FREE Demo to all its client to play around with the product & get to know if it suits their business. Scopex apps also offer a 1 to 1 free demo session to explain how you can use Scopex apps for your business.