Inventory Adjustments Software
With Scopex Inventory App, Streamline, manage, and optimize inventory operations efficiently. Take the stress out of inventory adjustment by leveraging automation, Integration, and customization.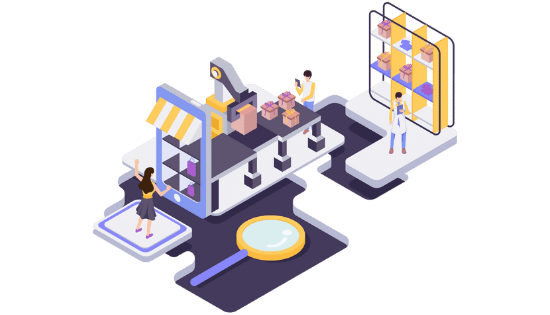 Features of Scopex Inventory App to manage Inventory Adjustments
• Drop shipping
Fulfill product demands on short notice by allowing the supplier to directly deliver the product to the customer and share the order and shipping information with the seller. The seller can track details in the Inventory by converting a sales order to a drop shipment.
• Backordering
Maintain the balance by keeping the Right number of stocks in the Inventory.
When your Inventory is low on stock, backordering allows you to prioritize and fulfill the demands of a regular Customer by putting other confirmed sales orders on hold and reallocating the products.
• Realtime Inventory update
Track and monitor Inventory with a real-time overview of on-hand quantity counted quantity, and difference UoM.
• Easily Set Reordering rules
Set the minimum quantity to keep the balanced stocks in the Inventory and redirect automatically. Set alerts & automatic reorders to avoid stockpiling and stock scarcity.
• Email Automation
Automate and customize in one place. Save time by customizing emails and automating field updates.
• Real-time stock reports and analytics
• Easy configuration of inventory adjustment
• Customizable platform
• A Dashboard that explains the stages of inventory adjustments at a glance
• Easy grouping and filtering of Inventory-lines based on location, packing, product category, or product
• Auto generation of work orders and purchase orders
• Efficient forecasting for unexpected seasonal sales
Benefits of choosing Scopex
• Track the movement of products within your business Inventory
• Automatic tracking of changes in inventory levels
• Simplified inventory adjustment
• Gain accurate and actionable insights into your Inventory levels to keep them under control with data analytics
• Better control of stock levels
• Increase productivity and efficiency
• Stay consistent and organized in Inventory operations
• Gain customer loyalty
• It keeps your business from running out of stock
• Scopex Optimizes your holding costs and reduces the chances of stockpiling or stock-scarcity
Scopex Apps provides a FREE Demo to all its client to play around with the product & get to know if it suits their business. Scopex apps also offer a 1 to 1 free demo session to explain how you can use Scopex apps for your business.