Cloud-ERP-solutions-for-your-business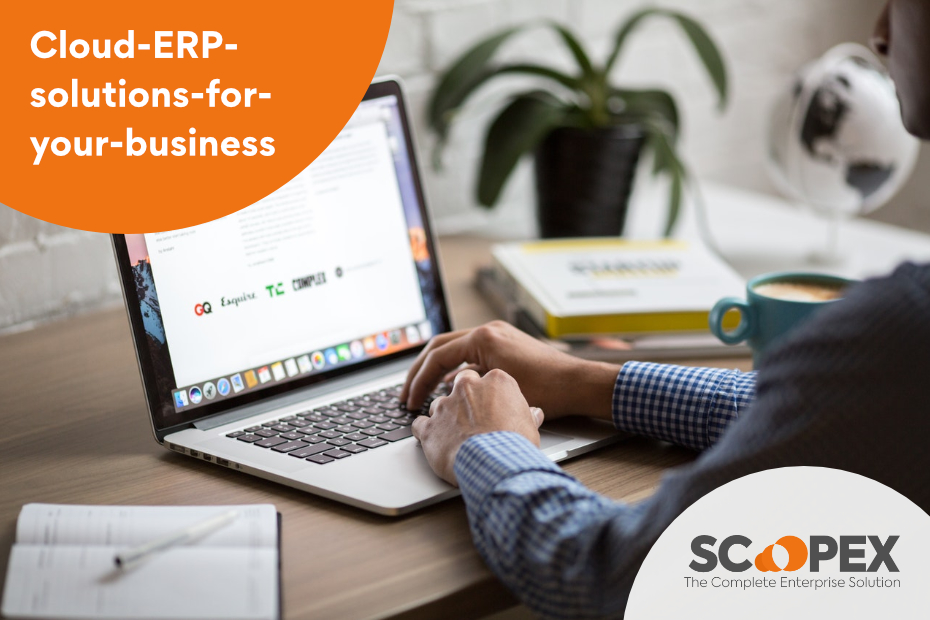 Why should all businesses use the all-in-one business tool?
ERP is a web that connects all the departments and computer systems in an organization. ERP system is a tool to manage information that has been around for a long time and weighed as a business necessity for decades now. The on-premise ERP solution offers broad functionality across multiple aspects of business operation to help organizations improve and become more effective & efficient. The software assists organizations in standardizing different business processes under a single unified platform by integrating them.
One of the main problems of small businesses is the investment to afford and handle ERP solutions. Currently, the pricing of comprehensive traditional ERP solutions has increased. All features present in the on-premise ERP software may not be in demand for Small businesses. Small businesses choose alternative solutions that cater to their business specifications and get the work done cost-effectively. 
The advent of cloud ERP or SaaS solutions has solved the issue and are a more viable option given the cost, scalability, and security to not just large businesses but too small & medium-sized business as well. A Cloud ERP is accessible from anywhere and from any device. The Cloud services offer fixed subscription prices compared to increased upfront costs in traditional ERP solutions. So, the organizations are embracing cloud ERP solutions worldwide irrespective of the size of the business. A Cloud ERP solution runs on internet technology providing real-time data and efficiency.
What are the cloud ERP potentials?
Cloud ERP costs 30% less than the on-premise ERP. The cost reduction is due to the Cloud ERP vendor who hosts and manages the software on its servers and provides ongoing IT support. In an On-premise ERP system, the business incurs expenses in purchasing servers, initial implementation, IT staffing, consultation, maintenance, security, and backup. Demand for Cloud ERP systems continues to grow because of their unique performance.
Cloud ERP can help your business improve, scale, and become more efficient. Choosing the best ERP can help a business grow its user base and increase revenue.
Cloud ERP is both product and service, unlike traditional ERP solutions. In a SaaS model, you can access business information by simply connecting to the internet. SaaS ERP allows you to access your ERP solution from any device from anywhere in the world given authorized access.
Cloud ERP solutions help businesses store more data and enable new business applications at a much lesser cost. Cloud ERP or SaaS comes with a subscription price model. It avoids spending huge costs upfront, unlike traditional
ERP solutions
. Cloud ERP system allows you to subscribe pay-per-use, where you can easily upgrade, scale-up, and scale down your loud ERP services as per your business requirements. It is a secure ERP solution.
Switching ERP solutions is quite challenging in traditional ERP systems, but the process is smooth, efficient, and quick with cloud ERP systems.
Cloud ERP solutions ensure employees of an organization across different territories are working with the same data helping the company to make confident decisions faster.
Cloud ERP comes with strong encryption and security solutions that never allow data control and privacy concerns to arise. Cloud ERP vendors ensure data security. Your data is safe even during any unfortunate incidents.
Choose the Cost-effective cloud ERP for your business
We now know that
cloud ERP
brings advantages to your business. Scopex is a cloud ERP solution that offers tremendous business benefits. Let us know the competitive edge features of Scopex to small businesses compared to traditional on-premise ERP.
Factors deciding the Cloud ERP costs are
With the ERP hosting model, the actual software is housed on remote servers and managed and handled by the cloud ERP vendors. The software applications and services are accessible to end-users using the internet in their location and from any device.
Pay what you use, subscription-based
If your business is seasonal and tends to fluctuate, cloud ERP helps to make adjustments by adding or removing the features, users, and resources. If you want to scale up, you need to pay more, and if you wish to scale down, you pay less. Hardware-related costs separately don't occur for cloud ERP systems. It has bundled into the subscription fee from the cloud provider. The dedicated license fee is all calculated in the subscription fees. It comes with various packaged functionalities that can fit your requirements and purposes. Subscription fees can go high with more users you want to support.
System implementation costs.
Report customization, testing data conversion, and initial training of costs include the system implementation costs. More of configuration costs rather than a full-blown development, implementation, and installation project.
Configuration changes cost
The service fee that occurs when you need to change the word processor and the business process is a configuration change fee. Depending on the integrations you require, the cloud ERP vendor can charge additionally.
There will be new people onboarding your organization, or part of people leaving the organization, or you are scaling your organization, so ongoing training fees occur to the business.
Save almost 30 % of the cost by moving and embracing Scopex cloud ERP solutions.
Most businesses fail with no proper system in place. Each organization has different types of processes that require separate systems. Scopex Cloud ERP system can help your business move forward by shifting the burdens of hardware and software management off your shoulders (in-house resources), allowing you to focus on what matters to your business. Scopex ERP solutions offer a high return on investment and convenient remote access around the clock. If you plan to move to cloud ERP, choose us as we are the credible partners. Note that
scopex
technical team is eager to assist you with migration and support 24*7.
Scopex Apps provides a FREE Demo to all its client to play around with the product & get to know if it suits their business. Scopex apps also offer a 1 to 1 free demo session to explain how you can use Scopex apps for your business.