Main Objectives of the Hospital Management System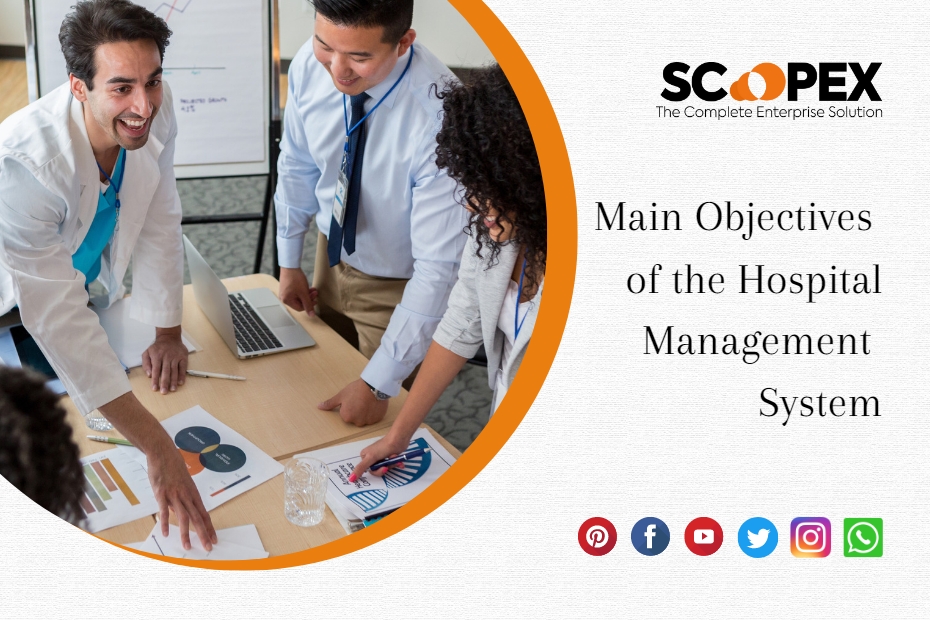 A hospital management system is an integrated and robust platform designed to connect and manage hospitals across all departments, such as medical, financial, patient, and administration, in a single place.
Easy to use and simple interfaces across all modules
The flow of financial data with centralized documentation
Telecommunication management
The main objectives of the best hospital management system are:
Computerize all the details of the patient and hospital
Appointment scheduling of patients with doctors for mutual convenience
To perform automation of workflows
Secure hospital data and enhance retrievability as it contains sensitive information related to patients, staff, and hospital
Design a system to improve patient experience
Reduce operational costs of hospitals
Provide reports and analytics for management anytime for better decision making
Handle activities of all departments in a hospital like a pro:
Front Office/OPD Management
Patient management (scheduling, registration, and IPD management)
Patient care management (pathology labs)
Labs and radiology department
Financial Accounting (billing, accounts payable/receivable, payroll, and general ledger)
The HMS takes care of all the requirements of the hospitals and can provide easy and effective storage of information related to patients who come to the hospital for better patient care service. It is a complete hospital suite serving all functional areas of the hospital. It covers the cycle of hospital workflow from appointment, patient registration, patient history, patient care, and doctor. If you are looking for top HMS software for your hospitals or any healthcare units, contact us @ Scopex.in
Scopex Apps provides a FREE Demo to all its client to play around with the product & get to know if it suits their business. Scopex apps also offer a 1 to 1 free demo session to explain how you can use Scopex apps for your business.