Expense Management Software
Employee expense management is made easy with the Scopex Expense Management Software.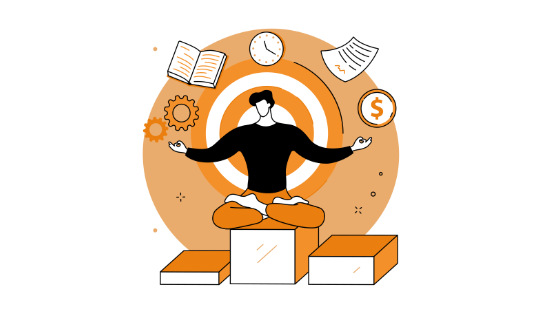 With Scopex, efficiently track and manage expense policies, receipts, reimbursements, and more. Increase the flexibility and empower the integrity in receipts submission and payouts with a more structured, effortless, quick process.
Why choose Scopex expense management software?
• Hassle-free handling of the expenses driven by automation and seamless process
• Collect the receipts from employees quickly and easily
• Maintain compliance
• Effortlessly Reimburse employees on time
• Flexible policy configuration
Scopex expense management lets you configure flexible policies for various geography, departments, and designations of employees
• Set spending limits on regular team expenses
Scopex expense management system allows you to set rate limits and avoid overages before submissions. It helps the organization stay careful with preconfigured spending limits and rules. With the upfront limit setting on the spending for various brands of employees, your team can avoid unhealthy conversations about the money spent and work in harmony.
• Paperless submission of expense receipts
Scan or capture a photo of expense receipts from your mobile phones and upload them to the Scopex system. The software takes care of the rest. Scopex expense management system powered by AI extracts the information from the receipts quickly and effortlessly to eliminate the chance of double entry or missing or fraud expense management.
• Track all expenses on one unified platform
Never miss tracking receipts. Employees and managers can track pending expense requests and actions in a single place.
• Automate the Approval workflows
You can easily configure auto-approval for pre-defined and allocated spent limits and customize approval workflows for other expenses based on the amount, territory, department, and employee designation.
• Raise and release Cash advance and adjust balances in payroll
Scopex expense management lets you auto-adjust the advance payout against the receipts. Employees can track expense receipts against advances. Any unclaimed amount gets deducted automatically from payroll.
• Reimburse expenses along with payroll
Scopex expense tool with payroll integration simplifies the employee expense reimbursement process. In an unlikely event, Scopex even lets you hold to pay the expenses in the next payroll cycle.
• Manage the travel requests and approvals
Scopex lets you book a travel request and track the approval processes.
Key features of the SCOPEX EXPENSE management tool
• Configurable workflows
• Receipt scanning and uploading
• Payroll integration
• Spend-limit configurations
• Travel desk
• Flexible policy configuration
• Seamless Integration
• Automated workflows
• Comprehensive dashboards
• GEO tagging for mileage tracking
• The standardized expense reimbursement process
• Auto currency conversion
The functionalities offered in the Scopex Expense tool to ease the expense management operations
• Create and define exceptional expense approvals that the configured policies missed
• Track customer and projects expenses
• Raise and release advance requests
• Run smart diagnostic scans on the expense claims
• It lets employees upload expense receipts or reports by capturing the photo
• Configure the policies as per your business requirements
• Set an organizational expense limit
• Create multiple expense policies
• Define multiple advanced policies
• Set time limit and fix expiry time for old claims
• Standardize expense reimbursement cycle
• With payroll integration, it is easier to clear all payout requests in a single click
• Auto- adjust the Advance payout
• Auto-segregation of reimbursable and non-reimbursable payouts
• Multi currency conversion automatically
Scopex Apps provides a FREE Demo to all its client to play around with the product & get to know if it suits their business. Scopex apps also offer a 1 to 1 free demo session to explain how you can use Scopex apps for your business.