2023 ERP trends
Enterprise resource planning software helps businesses manage their core processes. ERP systems provide an integrated suite of applications to manage entire business operations efficiently. It will be popular in the coming years because of the benefits and advantages it offers to businesses of today and the future.
Here are the top trends of ERP for 2023
1. Focus on mobile and cloud-based solutions
In today's digitally addicted world, people prefer to do their work on the go. Office spaces are the least priority to work on any essential task. No wonder that the foremost trend of 2023 would focus on mobile and cloud-based solutions. Cloud-based solutions are cost-effective compared to on-premise ERP systems. ERP Mobile Apps facilitate access from anywhere at any time and provides the flexibility that every employee expects to work productively.
2. Enhanced Social media integrations and other online platforms
Facebook, Twitter, and LinkedIn have become essential social media platforms for businesses of all sizes that connect them to their customers. Most companies are looking for better means to communicate with their customers. In 2023, the enhanced social media integrations and other online platforms will grant an opportunity for businesses to fulfil their very own purpose.
3. High prominence on Analytics and Business intelligence
Previously, many traditional ERP systems had a tough time using vast amounts of data generated by them effectively. With the advent of advanced analytical tools, the perspective will change. The emphasis on analytics and business intelligence will increase to generate even greater insights that help businesses to make data-driven decisions anywhere at any time.
4. Enhanced UX/UI interface designs
The hassles of using most ERP systems today are that they are hard to use. Many vendors have created easy-to-use interface designs tailored to each user and cost-effective. This trend definitely will continue for 2023 as well.
5. Extension and expansion into new industries and markets
In the past, ERP systems were considered only for large enterprises. However, today, most businesses looking to improve their core operations and ERP systems are venturing into small, mid-size industry verticals such as healthcare, retail, construction, etc. Perhaps this ERP trend will dominate in 2023 too.
Wrapping up
Are you looking for an ERP system that can take your business to the top level? Then look no further than Scopex ERP software. The feature-rich, customizable system with cutting-edge solutions streamlines core business operations and assists in your business success.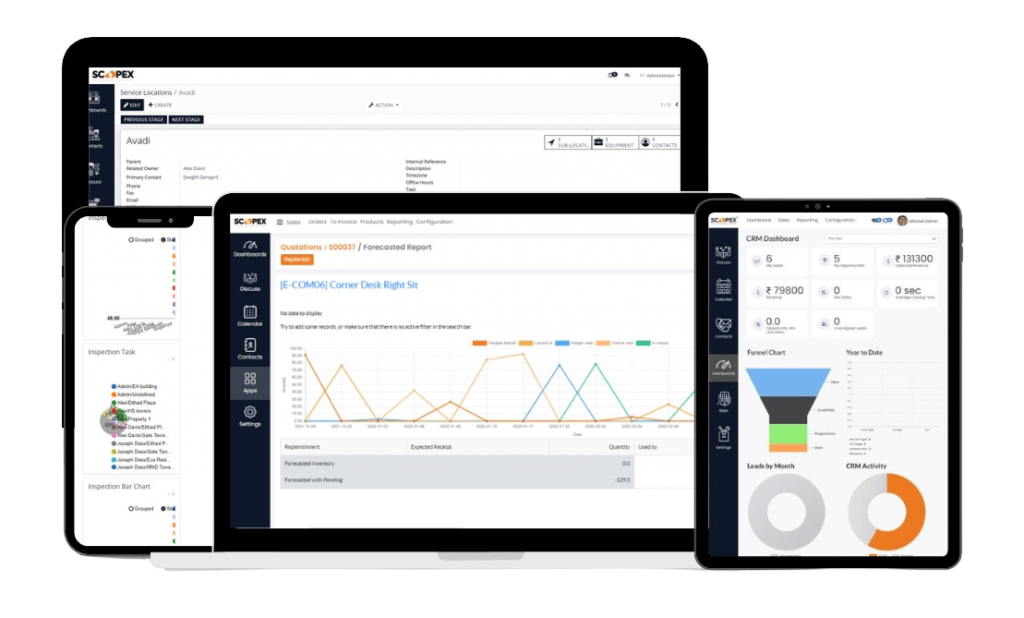 Scopex Apps provides a FREE Demo to all its client to play around with the product & get to know if it suits their business. Scopex apps also offer a 1 to 1 free demo session to explain how you can use Scopex apps for your business.