What are the requirements of a Hospital management system?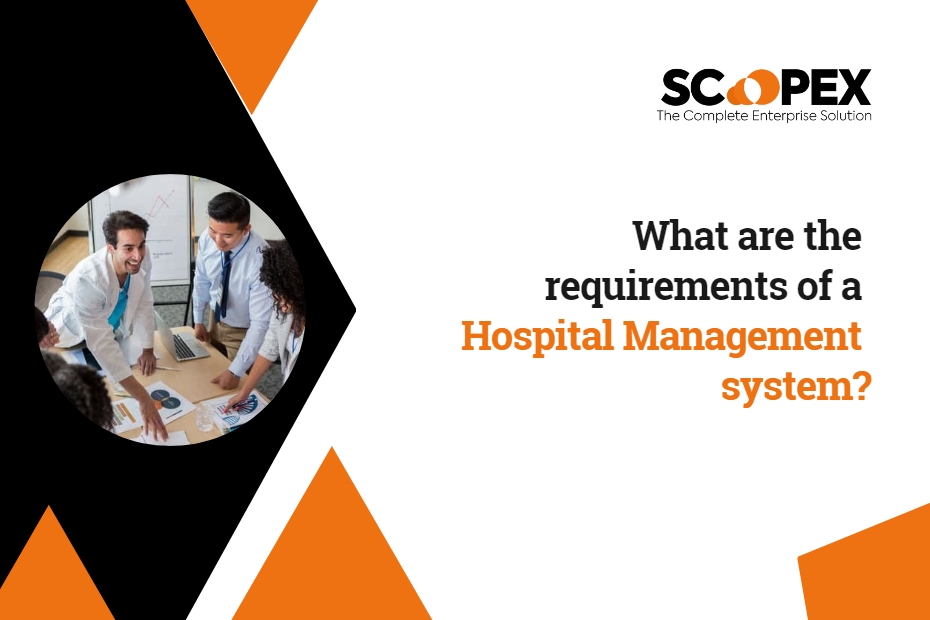 The hospital management system is a suite of integrated applications. A hospital management system is the best way to boost hospital productivity and efficiency by streamlining the workflow to reduce the workload and burnout rates. It also increases customer satisfaction.
Here are the basic requirements for a Hospital management system.
The hospital management system considers a large number of the userbase, including hospital employees, patients, doctors, contractors, and more. The UX/UI must be informative, simple, and easy to use. Not every person in the hospital is pro in handling technology and needs proper training to use complex features of the software. With a user-friendly UX/UI, everyone can use the software efficiently and effectively and take the best out of it.
2. Compliance and security of data
One of the main requirements the hospital management system must fulfill to protect every data related to the hospital. The hospital data can include hospital records, patient case histories, etc. it needs protection from malicious activities as the consequences of leak of information potentially lead to lawsuits and financial repercussions.
The hospital management system must consider data security and should be HIPPA compliant. By considering data security as the utmost priority, the hospital creates policies to collect, access, store, analyze and dispose of its magnanimous data. Hospital data is of different types, such as hospital records, patient case histories, medical histories, insurance trial documents, clinical trial documents, and complaints. The Hospital management system must deal with several pieces of information, such as digital images, computed tomography, recorded operations, and types of MRI scans.
The hospital management system software must have a design that creates excellent experiences for doctors and patients and gives quick responses to their queries. The registration and appointment process must be simple and grant a clear picture of the availability of the specialists. It should retrieve, categorize, archive, or centrally streamline the relevant data whenever necessary by authorized personnel.
Many software systems for sale are ready for commercial use, but they do not provide the same level of effects as customized software. Building a custom HMS with the features and capabilities required by your organization is a brilliant idea. Scopex HMS is the best HMS software that is customizable based on your organization's requirements.
Scopex Apps provides a FREE Demo to all its client to play around with the product & get to know if it suits their business. Scopex apps also offer a 1 to 1 free demo session to explain how you can use Scopex apps for your business.