How can the hospital make the best use of Scopex HMS Software demonstration?
If you have already considered implementing hospital management software in your hospital or clinic, the next step is to determine the right HMS that addresses all your pain points. The HMS System must help you manage administration, medical bills, patients, and doctors efficiently and effectively. There are many HMS systems available in the marketplace. Choosing the best-fit ERP system will enhance the productivity and efficiency of the hospital management as a whole.
Let us understand how hospitals make the best use of Scopex HMS software demonstrations.
1. It is not easy to find the best fit HMS
Researching and going through product catalogues will not give you an in-depth picture of the system. It is where the Scopex HMS demonstration will be helpful. Scopex offers free Demos of the software to prospective clients to make it easy for them to gain knowledge of the software and understand the functionalities and features of the system.
2. Understand the drawbacks of the existing system
Hospitals and clinics previously might have used some software systems. The Scopex Demonstration helps them realize the shortcomings and drawbacks of their legacy systems. Scopex HMS System helps achieve full potential functionalities by meeting the requirements of all the users, including hospital administrators, Lab technicians, patients, doctors, pharmacy, reception, and hospital employees.
3. It offers an opportunity to customize the ERP depending on the needs
It is not easy to finally decide on one HMS system. A thorough understanding of the process workflow of the software you will implement is essential because changing software often costs you time, energy, and money. Scopex is a custom HMS software that is flexible and customizable around the hospital workflow. A Software DEMO provides an opportunity to relate their needs with the capabilities and customize it depending on their needs. The clients will know what exactly will be in their hands at the time of purchasing the software. They will not have last-moment surprises.
Final Words
Scopex.in website lets you go through the DEMO online so that you get a fundamental insight about HMS before a one-on-one DEMO from Scopex consultants. An Online DEMO in the website helps you analyze, evaluate and keep the questions ready that you have to ask the Scopex representative at the time of the face-to-face DEMO. An online Demo will not consume much of your time and is free. Although they may not contain the complete details, it is worth a watch to get an idea about the features and functionalities in brief.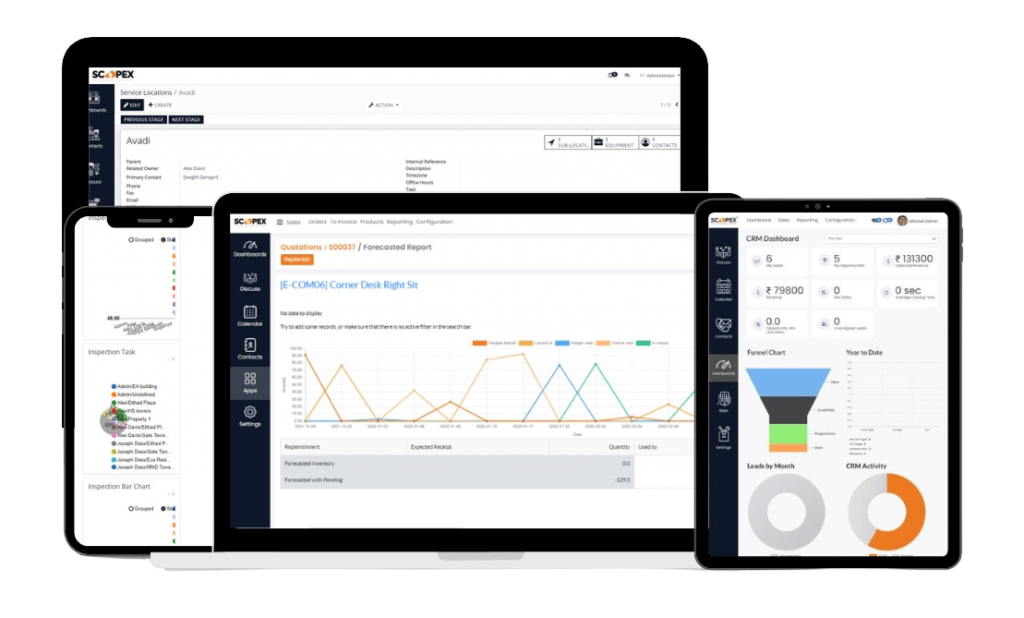 Scopex Apps provides a FREE Demo to all its client to play around with the product & get to know if it suits their business. Scopex apps also offer a 1 to 1 free demo session to explain how you can use Scopex apps for your business.