All-in-one Facility Maintenance Software in Chennai
All-in-one Facility Maintenance Software is a Computerized maintenance management system platform that enables facility managers to Implement and execute complete maintenance management activities of an organization. Preventive maintenance of critical equipment, assets, work orders, inventory, facility maintenance cost control, etc., can be tracked, controlled, and managed by any Facility management software.
Facility management of every Industry sector requires a professional and the best facility management tool. It is beyond managing ongoing structural integrity and HVAC systems, but tracking and maintaining equipment, work orders, property and assets, inventory, etc.
Are you looking for an all-in-one facility maintenance software in Chennai? Read further and find out the solution to your queries. Scopex Facility management software is the most comprehensive, advanced, easy-to-implement, state-of-the-art system. Scopex FM system is a contemporary solution that works with businesses to provide a complete outlook on the facilities operations of an organization. It clubs the space, people, assets, and maintenance into a single system.
Scopex FMS is One of the top facility management software in the marketplace. It is helping organizations succeed by providing the tools they need to be successful in the industry
It is an easy-to-use software for facilities of any size and single or multi-site / tenant implementations.

It is robust software with the features and functionalities that you want and needs

It is Priced right. NO premium Facility management App is available at this rate.

Fully customizable solution. Scopex offers features that fulfill your business purpose.

Advanced and Smart Facility Management system with seamless integration.

Artificial Intelligence and Machine learning support for Predictive Maintenance, Energy Predictions, sustainability management, etc.

Cloud-Based SaaS model supporting Web, Mobile, and Tablet platforms

Best facility management software with Workflow automation

It offers Excellent customer support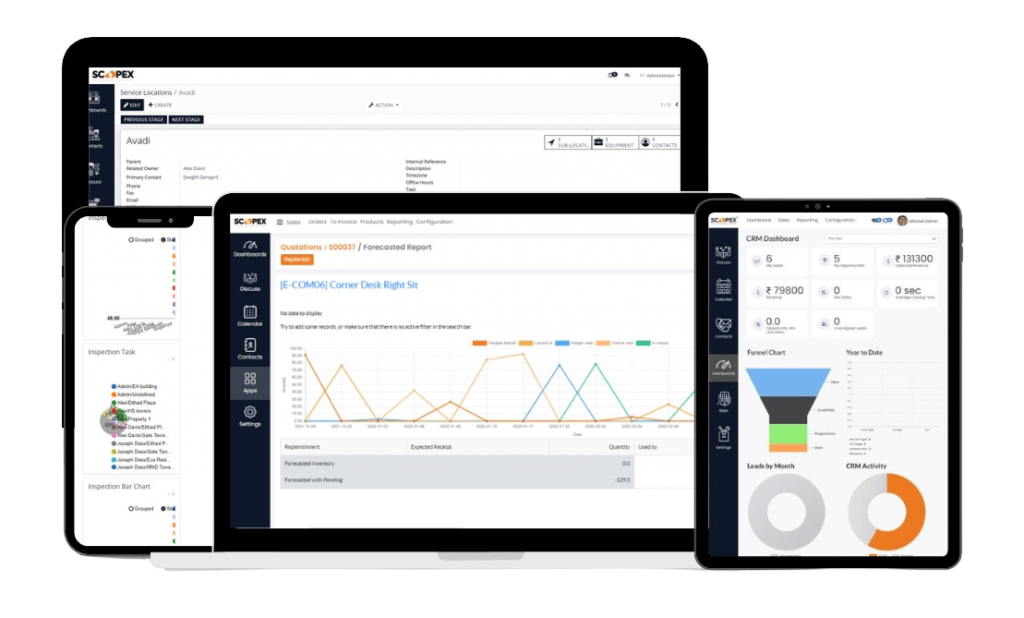 Scopex Apps provides a FREE Demo to all its client to play around with the product & get to know if it suits their business. Scopex apps also offer a 1 to 1 free demo session to explain how you can use Scopex apps for your business.