Alert!! It is high time your company needs CRM software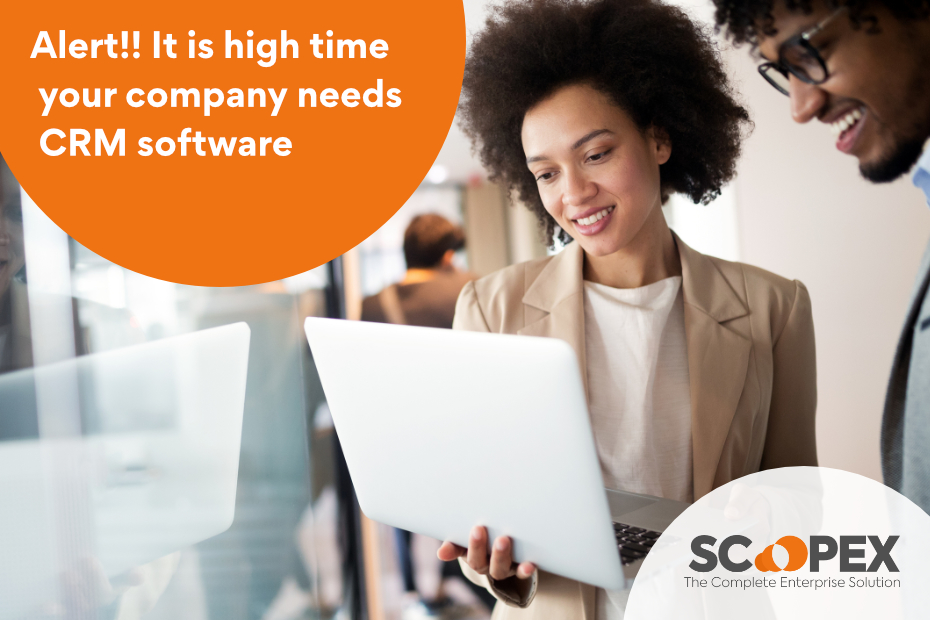 Whether you have a company of ten or ten thousand forces, if you find the following warning signs and struggle with any of these, Alert!! It is high time your company needs new CRM software. Changing the tools is a major decision that involves financial investment. For better growth and profitability, change is inevitable. Drive your business towards success by embracing the change.
The following scenarios demand the need for CRM software:
When no one exactly knows who is doing what and when.
You are unable to locate the best opportunities with your prospects and clients.
You may have an efficient sales team with their pipeline stored in the spreadsheet on your laptop.
When you waste a considerable amount of valuable time on paper approval, indicate the need for CRM.
CRM replaces manual processes, automates repetitive tasks, and shares interfaces with seamless integration enabling sales efficiency and an increase in revenue.
When Unsubscribes are overruling, everyone judges the marketing, and you find organizing the contact data for the master marketing list impossible as the contacts are saved in everyone's outlook.
When you cannot track your last activity with the key client
Do you have no idea when was the follow-up email sent? or
Whether the phone conversation had occurred between clients and sales reps within 24 hours? or
Was the customer complaint addressed? and
You don't know when was the last time your client connected or how far you reached away from customer interest.
There is a breakdown of collaboration between departments
The sales department does its work perfectly so is the customer service. But marketing works differently for both departments. If you find no centralized and holistic view among the different departments, CRM software comes into action.
Is the Key person leaving the organization causing the company to lose its vital data?
In case you are in a place of losing vital data or information upon a key person leaving the company because much of the critical data is in spreadsheets or an email system. You need CRM Software that centralizes the database and provides precise data on every interaction you or your employee have with leads and customers.
When your team demands a tool that works efficiently
When your team members ask for a tool that allows easy sharing of knowledge and that builts good customer, partners, vendors, and employees relationships. If your employees ask for an all-in-one business solution for a better collaboration process. Adapting to CRM software greatly benefit your company by improving your team productivity.
Scopex Apps provides a FREE Demo to all its client to play around with the product & get to know if it suits their business. Scopex apps also offer a 1 to 1 free demo session to explain how you can use Scopex apps for your business.