Are you aware of the Decision drivers for an ERP software selection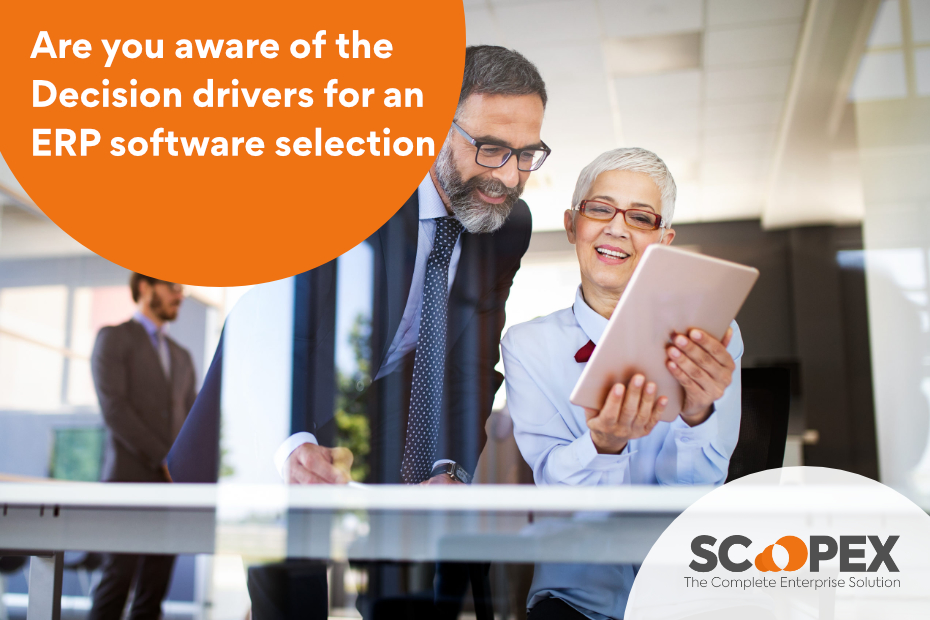 The decision drivers for an ERP software selection vary for each organization depending on the functionalities that best fit the specific business areas. Transforming your business operations using ERP software defines value for your business and requires a vision of the future state from the current condition.
To cut a long story, know your business and customers, understand your current state, practice the best strategies to incorporate into your future requirements and then find the best
ERP solution
that empowers and matches the capabilities of your business expectations.
Consider the following decision drivers to choose the best ERP solution for your business.
Features and functionality
Consider looking for the following while considering implementing ERP solutions to your business operations.
Is it meeting the future state needs of the business?
Is it user-friendly and intuitive?
Does it support advanced Industry functionality to support dynamic business needs?
Check whether the vendor has understood the specifics of the business and has aligned with the organizational needs. If yes, then you can consider it.
Solution agility and viability
Before choosing an ERP solution, consider getting the answer to the following.
Is the vendor invested in this product solution?
Will the software be a part of its service offering for the long term?
Ensure that the vendor has followed industry standards for current & future integrations and the platform fits within the team's technology roadmap.
Thoroughly check for last-minute surprises or hidden charges regarding costing. Understand the licensing fees, maintenance, subscription costs, service/Support fees, and integrations included in the given final quote.
Implementation consideration
Successfully ticking the above checkpoints allows you to check whether the vendor's implementation methodology aligns with the organization and ways of managing risks and issues. The project plan must be comprehensive with adequate detail.
When you own the best ERP solution that best fulfills your business purposes, it will establish alignment of expectations with management, enhanced efficiency, automation of mundane tasks, and quick turnaround of ROI. Thus, When an organization is considering an ERP selection, the selection process must be based on a solid foundation of industry expertise, vendor research, and intimate business knowledge, All-together contributes to business productivity.
Scopex is an integrated, all-in-one ERP solution that best fit the needs of your organization. CLICK HERE for DEMO
Scopex Apps provides a FREE Demo to all its client to play around with the product & get to know if it suits their business. Scopex apps also offer a 1 to 1 free demo session to explain how you can use Scopex apps for your business.