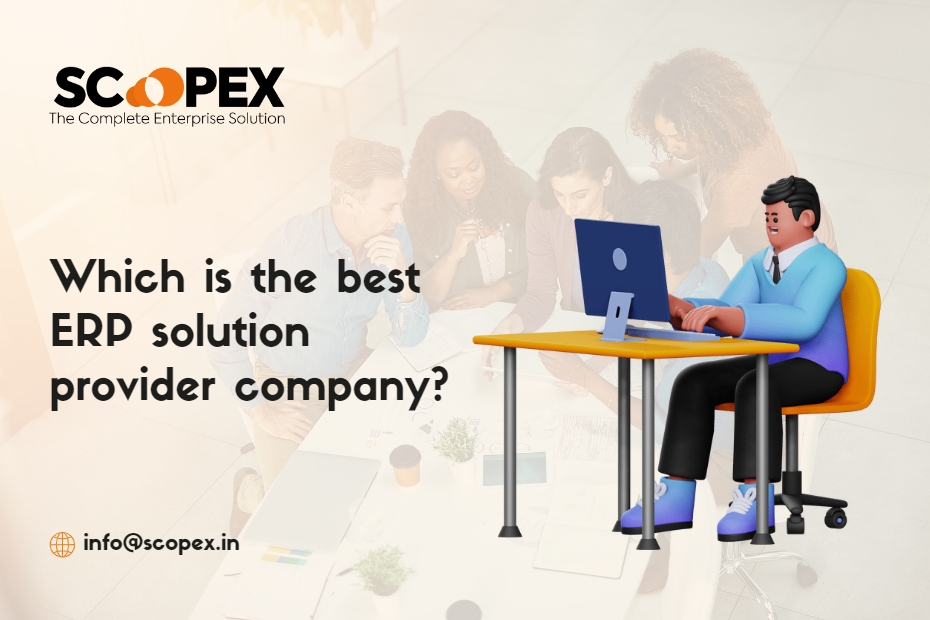 Which is the best ERP solution provider company?
Enterprise Resource Management [ERP] software automates the business core process to maximize resource utilization, improve productivity, reduce operational costs, and accelerate ROI rapidly. There is an increasing demand for ERP solutions for all businesses. The ERP solution marketplace is growing and evolving, and so is the evaluation and selection of ERP software for business growth. ERP encompasses many solutions for all the complex processes of the different industry verticals and organization sizes. To find the ERP that fits your business requirements, the team has to do in-depth research into its features, functionalities, and potential drawbacks.
More businesses nowadays are looking for a solution to streamline their business processes to improve efficiency and return on investment (ROI). Enterprise resource planning / ERP system is scalable and provides end-to-end solutions becoming a go-to solution for companies of all sizes.
As important as the product is the vendor behind the best ERP system. Here is a compiled list of the Best ERP software provider companies in the marketplace to help organizations search for the best tool for their organization needs.
NetSuite ERP
Oracle ERP cloud
Microsoft dynamics DP
Odoo
Wrike
Acumatica
Sage 100 ERP
Sap ERP
Rossum
Method: CRM
Scopex Apps India Pvt Ltd has been helping their global clients leverage their business through ERP solutions and enhance business processes, decision-making capabilities, and digital transformation. It is one of the best ERP service providers with cloud platforms. Scopex ERP is an inherently digitally enabled framework providing a central database connecting various company departments assuring a smooth flow of information. It offers feature-rich ERP applications providing complete ERP tools that support robust growth. It is one of The best ERP software for small businesses to big.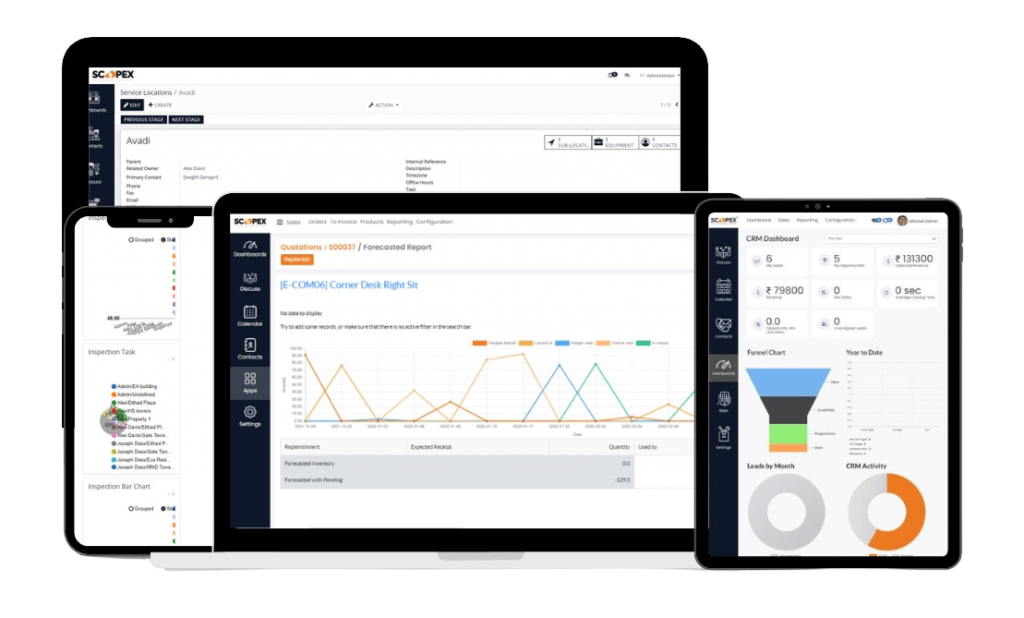 Scopex Apps provides a FREE Demo to all its client to play around with the product & get to know if it suits their business. Scopex apps also offer a 1 to 1 free demo session to explain how you can use Scopex apps for your business.