Are you looking for a new ERP? Do not be easily impressed!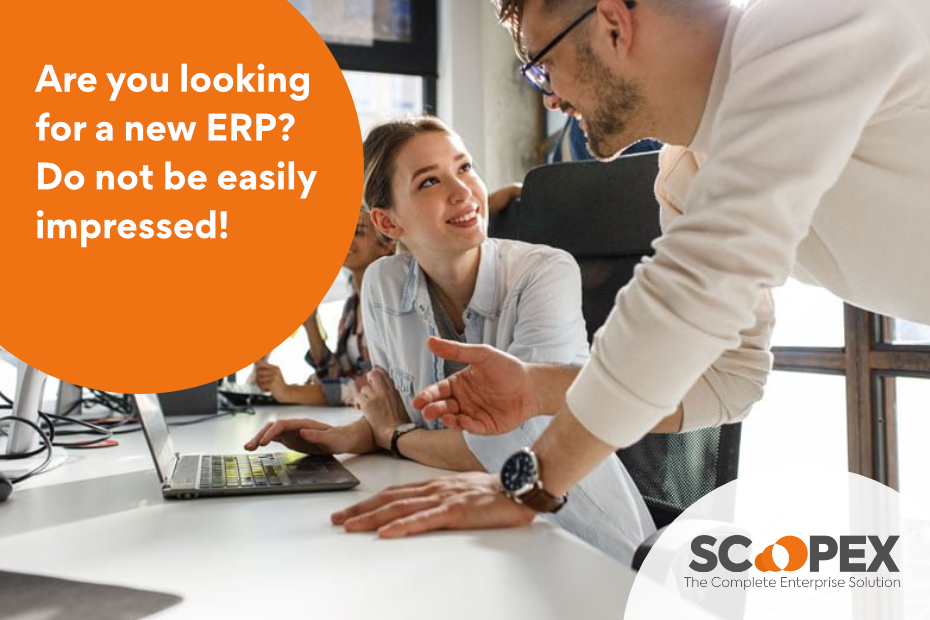 Are you looking for a new ERP? Do not be easily impressed! You may be among the hundreds of companies looking at a new ERP this year, updating a 12-year-old system, or moving to your first system. Either way, you will be amazed at all the novel things you can get from the new ERP system.
New ERP comes with real-time reporting, interactive dashboards, stunning graphics, and a unique interface that catches your first impression. Anything novel brings curiosity and excitement to you and results in an immediate move on with the first vendor who approaches you to upgrade your system. But wait! -' Any white liquid is not milk' is an old saying. like
Let us summarize the experiences of people who brought the ERP technology to warn you to be careful before jumping to conclusions about buying any ERP that impresses your sight.
Neither make a kiddish mistake of quickly jumping into software DEMOS, nor you should stop with just a single DEMO.
Advanced technology indeed dazzles you. Perhaps, it has evolved as a broad-spectrum improvement. But all technologies are not the right fit for your business.
ERP systems are seeing a rapid improvement in being what they are though they have their strengths and weaknesses.
The feature you find most creative and begin to get for your company may be ordinary among most systems, and you might be on the verge of missing critical parts of your business. Be Alert! Productivity is not the look of the software system but the functionalities it offers such-as, automation, information, integration, and screen compatibility.
You have technology in all the new ERP systems. The perspective of concluding ERP system considering just simple technology point of view will not be productive for the long run, often resulting in implementation failing to meet expectations. You must look for an ERP system that covers almost all business areas. It will organically bring transformations in the way you handle business.
Instead of being impressed with advanced interfaces at a glance, click here to get a world-class consultation and suggestions on ERP software.
Scopex Apps provides a FREE Demo to all its client to play around with the product & get to know if it suits their business. Scopex apps also offer a 1 to 1 free demo session to explain how you can use Scopex apps for your business.