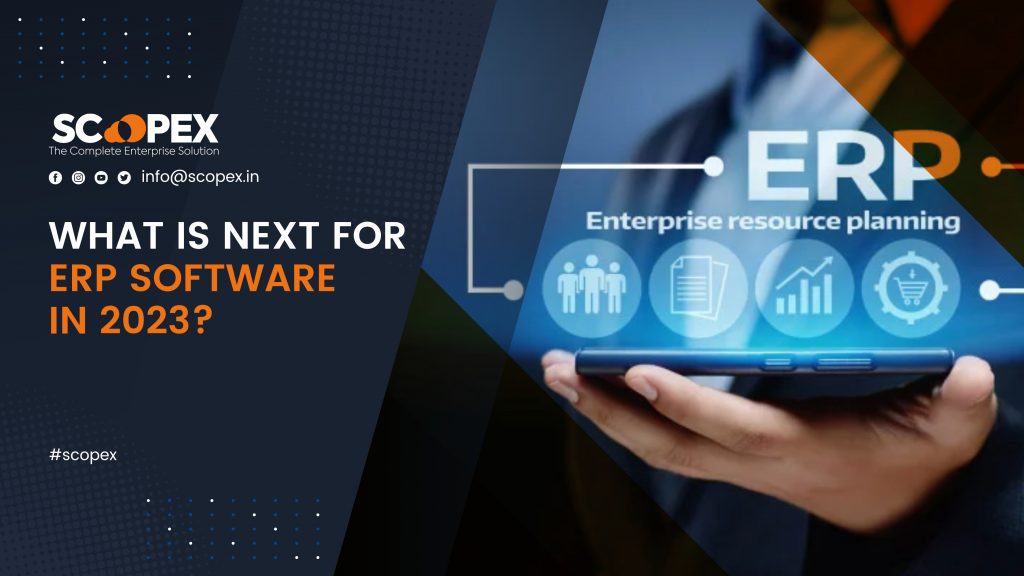 What is next for ERP software in 2023?
The Covid-19 pandemic crushed the market significantly through many new challenges arising daily. ERP software trends emerged to help organizations face the ever-shifting market.

Here are some of the trends that explain what is next for ERP software in 2023
Complete migration to the cloud
Remote work got normalized in recent times. The productivity increased more than projected. As a result, every organization started looking for solutions to optimize their process and run complete operations composed of several departments. Most companies will move to ERP cloud software to meet modern business requirements.
ERP platforms going Mobile
ERP Apps on mobile devices are another "IT" thing to increase productivity and improve information access. Mobile ERP apps seamlessly integrate into cloud ERP leading it to a well-connected solution
Today, IoT devices are universal and have proved efficient in various business industries. The IoT can help companies improve processes with efficient system monitoring and low-cost implementation of ERP solutions.
The high demand for Industry-specific ERP software can lead to industry-specific features and functionalities.
Data-driven processes or Analytics
All aspects of enterprise operations consist of data. ERP systems in 2023 require data and data analytics to access big data.
In 2023, we can see increased demand for ERP software among customer-oriented industries.
The companies are looking to integrate applications with ERP systems to improve data access and consistency.
Two-tier ERP as an answer to industry 4.0
Industry 4.0 is the latest revolution leading to digital manufacturing. The organisations will look for Centralization of data flow in the ERP.
AI and machine learning adoption
The adoption of AI and ML in ERP systems will significantly improve from automation to predictive analysis.
More emphasis on ERP security
Increased business digitalization increases data security challenges, data breaches, and cyber-attacks. The organisations will emphasise more on measures related to cybersecurity issues.
ERP has been evolving since the day of its inception. As the business sectors transform, the ERP reshapes to meet operational demands. ERP will continue to upgrade and dominate the market in the coming years
Scopex Apps provides a FREE Demo to all its client to play around with the product & get to know if it suits their business. Scopex apps also offer a 1 to 1 free demo session to explain how you can use Scopex apps for your business.